Due Date for Pregnancy
Today is my pregnancy due date. I'm 40 weeks pregnant.
I read a statistic that only 5% of women give birth on their due date. I'm hoping I am one of them. I was seven days and ten days late respectively with my first two children, so it would be nice to have this one earlier.
My five year old daughter told me she 'spoke' to the baby in my tummy and it told her she was coming out today. Maybe she knows something I don't -- which would be great.
Last week I woke up with a sinus infection. Considering there isn't much I can do by the way of medicine, I pulled out all of my 'natural' tricks. I started using a nasal rinse, which is amazing. I also treated myself to a reflexology appointment with my holistic healer who focused primarily on my nasal passages (it hurt, but it was worth it to help clear them) and then went directly to my chiropractor who adjusted my nasal cavity as well and worked to open them up. I also got a massage and visited my homeopathic doctor -- but that was more for relaxation and ensuring my body is ready for labor.
I am still working as I run my own company, but I am making sure, as per above, that I am leaving some extra time for pampering myself. I figure it will be a while before I will be able to do all of that for a while, so I took advantage of my 'free' time.
Some symptoms I am feeling/felt in my 39th and 40th week of pregnancy:
- shooting pains in the ligaments of my legs (my body is preparing for delivery/labor)
- nasal congestion (I had this my entire pregnancy)
- some nausea (due to blood sugar imbalance)
- phlegm
- lower back pain (so I go to my Chiropractor and he really helps alleviate the pain)
- pain in my belly when I walk too much (or should I say waddle...)
- decrease in appetite (I eat two main meals a day and then snack the rest to keep my energy up). To be honest, I didn't really overeat this entire pregnancy. My appetite didn't really change from pre-pregnancy and I was careful not to over indulge in too much junk as I didn't want to gain a ridiculous amount of weight...it would only be harder to lose it afterwards. Plus there is no nutritional benefit to indulging in too much junk food so I limited it. Don't get me wrong -- I still ate junk food everyday, just in moderation. In total to date I have gained 27 pounds which is 18-20 pounds less than both my other pregnancies. As far as I am concerned, that's perfect.
- I am also noticing that the baby's movements have slowed down today and she isn't as active as usual (I still feel her move, just not as much). Maybe she is getting ready to meet her family.
So now it's a waiting game. I'll be sure to provide you with an update once my little one arrives.
---
About the Author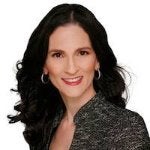 Founder and Editor-in-Chief of NaturallySavvy.com. She is passionate about living a natural and organic lifestyle and reading food labels. She is a mom to three beautiful children who love ground flaxseed & fish oil.