Natural Healing for Hepatitis C
Question: I'm looking for help coping with hepatitis C. The medical profession has very little to offer in dealing with the fatigue, headaches and indigestion symptoms of this disease. In the past you discussed rectal EDTA suppositories. Would this benefit people with hepatitis C?
Answer: Hepatitis C is a serious inflammatory liver disease caused by a virus acquired from infected blood.
Conventional medical treatment of chronic hepatitis C involves frequent injections of interferon. Unfortunately, only 25 per cent of people benefit over the long term.
There are no reports as yet of EDTA therapy benefiting this disease. However, any liver problem can be helped by periodic juice fasting and a diet high in raw fruits and vegetables. Limit fats, sugar, processed foods and animal proteins, especially fish, shellfish, beef, pork and dairy.
Avoid megadoses of vitamin A or niacin supplements as these may cause abnormal liver function tests. Instead, supplement with carotenoids found in greens, carrots and other raw produce. Eat artichokes liberally because they offer natural factors that protect the liver.
Certain herbs have either anti-viral effects or can cleanse the liver and bloodstream: licorice, burdock, dandelion, black radish, goldenseal, green tea, red clover, and yellow dock. Silymarin, a flavonoid found in milk thistle, can help heal and regenerate a damaged liver. Curcumin, a potent anti-inflammatory yellow pigment found in the herb turmeric, is equally important in reversing any liver disease. Alpha lipoic acid and intravenous glutathione are also potent fighters of any liver damage, regardless of cause.
Since the 1950s, several reports have revealed the benefits of vitamin B12, folic acid, raw liver extract and vitamin C. These nutrients can reduce the mean duration of hepatitis. (Many other natural supplements may also help, but there isn't space to discuss them.)
Dosages for all these remedies depend on individual tolerance and disease severity. I strongly recommend that you consult a natural health care practitioner for guidance.
Dr. Rona
---
About the Author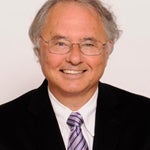 Dr. Zoltan P. Rona is a graduate of McGill University Medical School (1977) and has a Master's Degree in Biochemistry and Clinical Nutrition from the University of Bridgeport in Connecticut (1984). He is past president of The Canadian Holistic Medical Association (1987-88) and is the author of three Canadian bestsellers: The Joy of Health (1991), Return to the Joy of Health (1995) and Childhood Illness and The Allergy Connection (1997). He is co-author with Jeanne Marie Martin of The Complete Candida Yeast Guidebook (1996) and is the medical editor of the Benjamin Franklin Award winning Encyclopedia of Natural Healing (1998). He has had a private medical practice in Toronto for the past 35 years, has appeared on radio and TV as well as lectured extensively in Canada and the U.S. Dr. Rona currently writes regular articles for Reader's Digest, Alive, Vitality magazine and for several web sites. His latest book "Vitamin D, the Sunshine Vitamin" was published in 2010. In 2011, Dr. Rona was named Chief Medical Advisor for NAKA Herbs and Vitamins and has developed a line of nutritional supplements (TriStar Naturals) which are sold in health food stores across Canada. He can be found at www.highlevelwellness.ca