Understanding Folic Acid
Folic acid (folate) is a water soluble B complex vitamin which acts as a co-enzyme in the conversion of glucose to energy. It is important in the synthesis of the purines found in DNA (guanine, adenine, pyrimadine and thymine) and the formation and maturation of red and white blood cells.
Deficiency can be caused by inadequate intake, malabsorption (e.g., celiac disease), exclusive ingestion of boiled foods, infant nutrition limited to goat's milk or anti-folate drugs. Folic acid is the only vitamin whose requirement doubles in pregnancy (RDA adults: 400 mcg; pregnancy: 800 mcg; lactation: 400 mcg).
Deficiency effects:
• anemia (megaloblastic type)
• neural tube defects
• cleft palate
• restless leg syndrome
• abnormal pap tests (cervical dysplasia)
• depression
• increased bowel cancer risk in ulcerative colitis
Best sources of folic acid:
• broccoli, Brussels sprouts, romaine lettuce, spinach, black-eyed peas, brewer's yeast, beets, wheat bran, spirulina, chlorella, and blue-green algae
Drug antoagonists:
• phenytoin
• phenobarbital
• methotrexate
• sulfasalazine
• aminopterin
• aspirin
• cholestyramine
• colestipol
• oral contraceptives
Toxocity
None known but rare folic acid supplement hypersensitivity reactions have been reported with oral doses of 1–10 mg. Long-term folic acid supplementation must be balanced with vitamin B12 levels to avoid folic acid-induced B12 deficiency (also rare).
Dr. Rona
---
About the Author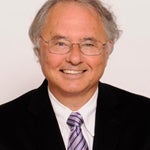 Dr. Zoltan P. Rona is a graduate of McGill University Medical School (1977) and has a Master's Degree in Biochemistry and Clinical Nutrition from the University of Bridgeport in Connecticut (1984). He is past president of The Canadian Holistic Medical Association (1987-88) and is the author of three Canadian bestsellers: The Joy of Health (1991), Return to the Joy of Health (1995) and Childhood Illness and The Allergy Connection (1997). He is co-author with Jeanne Marie Martin of The Complete Candida Yeast Guidebook (1996) and is the medical editor of the Benjamin Franklin Award winning Encyclopedia of Natural Healing (1998). He has had a private medical practice in Toronto for the past 35 years, has appeared on radio and TV as well as lectured extensively in Canada and the U.S. Dr. Rona currently writes regular articles for Reader's Digest, Alive, Vitality magazine and for several web sites. His latest book "Vitamin D, the Sunshine Vitamin" was published in 2010. In 2011, Dr. Rona was named Chief Medical Advisor for NAKA Herbs and Vitamins and has developed a line of nutritional supplements (TriStar Naturals) which are sold in health food stores across Canada. He can be found at www.highlevelwellness.ca