6 Natural Cancer Fighters
In the battle against cancer, we often talk about important prevention steps: quitting smoking, reducing our junk food intake, exercising and proper sun protection. But there are a quite a few additional steps we can take by including certain foods and supplements in our diets, too. Here are a six more potential cancer fighters you might consider adding to your diet.
1. Graviola: The soursop fruit known as graviola grows in many parts of the world, particularly Central and South America, tropical Asia and sub-Saharan Africa. The soursop produces a white, flavorful pulp that can be eaten straight or made into juices. It's a popular ice cream flavor, too. And some research has found that concentrated doses taken in supplement form may be effective in preventing and even helping to treat certain types of cancer. More research is needed, but the potent vitamin content in the soursop makes it a healthy addition to your diet no matter how healthy you are!
2. Red Propolis: There's been quite a bit of chatter about red propolis recently. The Brazilian bee product has shown efficacy in fighting cancer cells in some tests. And it makes sense; bees use propolis to sterilize and protect their hives. It's like an immune-boosting goo. And it can do the same for you.
3. Apricot Kernels: The pit of an apricot contains a potent healer. Inside its hard shell is a rich source of nutrients known as laetrile or vitamin B 17. Credit biochemist Dr. Ernst Krebb, Jr. for making the discovery in the 1950s while observing the Hunza people who had nonexistent cancer rates. According to Krebb's research, the potent kernels can help to destabilize cancer cells and keep them from wreaking havoc on your body. Nutrition and health experts recommend eating a few kernels per day as a preventative, and seeking laetrile treatments if treating cancer.
4. E3Live: One of the best ways to keep the body cancer free is to routinely employ free-radical scavenging antioxidants. They're abundant in many foods, but none quite as potent as freshwater blue green algae. It's the main ingredient in E3Live, which the company says has been proven to boost immune function. A strong immune system is our best defense against cancerous cells.
5. MSM: One of the building blocks of the human body is sulfur—it's the body's third most common mineral. Methylsulfonylmethane mimics our body's natural sulfur production and plays an important role in reducing inflammation and decrease oxidative stress, helping to prevent and thoroughly attack unwelcome invaders.
6. Fiber: If you aren't already eating plenty of whole grains and beans, along with fresh fruits and vegetables, let this be yet another reminder that fiber is incredibly important for your health! And it may cut the risk of pancreatic cancer significantly. One of the most brutal types of cancer (with a very low survival rate), a 2012 study showed people whose diets were highest in fiber were as much as 60 percent less likely to get pancreatic cancer than those who ate less fiber.
References:
Natural News, "MSM Is a breast cancer miracle cure and so much more"
Natural News, "Apricot seeds kill cancer cells without side effects"
Cancer.vg Cancer Treatments, "Leaves and soursop pulp"
Photo credit: mmmavocado
---
About the Author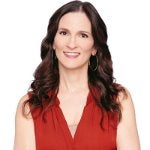 Founder & Chief Passionista at NaturallySavvy.com. See my full bio here.