9 Nutrients You May Not Be Taking But Should
When someone mentions supplements, most people think of the most popular and common ones, including multi-vitamins and vitamin C. In fact, you wouldn't be far off base if these were your choices. According to the CRN 2015 Consumer Survey, 68 percent of Americans take dietary supplements, and of that group, 98 percent take some type of vitamin or mineral, with multi-vitamins at the top of the list (78% of users), followed by vitamin D, vitamin C, and calcium (32%, 27%, and 24%, respectively). When it comes to specialty supplements, 45 percent of supplement users fall into this category, and they are taking omega-3/fish oil (19%), fiber (13%), and probiotics (12%). Nearly one-third of supplement users say they take herbs and botanicals, with green tea (12%), cranberry (8%), and garlic (6%) topping the list. However, there are other supplements you might want to consider taking that are not on these lists, but that can be a real boon to your efforts to improve your overall health which, according to the same survey, is the number one reason why people take supplements (51% of responders). Some of the following supplements are also suggested for a condition that affects all of us at some point: aging. 1. Collagen. Your body is held together by a "super glue" known as collagen. This special protein, which is the most abundant one in the body, is present in bones, muscles, tendons, and skin, and provides the skin with elasticity and strength. Clearly, having a sufficient amount of collagen may do wonders for aging skin! Oral collagen supplements are available, and the suggested dose range is 2.5 to 6.0 grams daily, which has been shown to improve skin elasticity in women. Collagen supplements may also reduce appearance of cellulite, improve nail and hair growth, reduce joint pain, and benefit tendon and joint flexibility. There are different types of collagen so if you are looking for cartilage support I would look for Type 2 collagen, and for everything else Types 1 & 3. I learned everything I know about collagen from our partner, Neocell Health, so I recommend checking out their site for more in depth information. Recently, one of our writers took a 6 week collagen challenge. You can read about their experience (and results) here. Read about collagen, the body's super glue 2. Curcumin. Research either supports or suggests that curcumin, a bioactive ingredient in turmeric, can be beneficial in a variety of health issues. At the top of the list could be its ability to reduce pain and inflammation associated with osteoarthritis and rheumatoid arthritis, diseases that affect more than 30 million Americans. The herbal compound also may help with skin diseases, high cholesterol, and Alzheimer's disease, among other health conditions. Although there is no standard dose, the University of Maryland suggests the following intake for adults: 400 to 600 mg three times daily of the standardized curcumin powder. 3. EGCG. Epigallocatechin gallate is a polyphenol found primarily in green tea. It's a potent antioxidant and can be helpful in the battle against atherosclerosis, obesity, neurodegenerative diseases (e.g., Alzheimer's disease), and cancer, among others. EGCG supplements should be taken in moderation, as too high of a dose can be harmful or not effective. One study, for example, found that 300 mg daily was more effective than 600 mg for obesity.
Keep reading for 6 more nutrients you should be taking
---
About the Author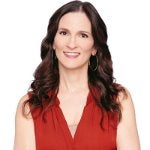 Founder & Chief Passionista at NaturallySavvy.com. See my full bio here.