ADHD in Childhood May Lead to Adult Obesity
There may be a link between childhood attention hyperactivity/attention deficit disorder (ADHD) symptoms and adulthood obesity. A study by researchers at the Child Study Center at New York University Langone Medical Center found that men who were diagnosed as children with ADHD were twice as likely to be obese compared to men who were not diagnosed with ADHD.
The study, published in the online edition of Pediatrics, followed 207 men diagnosed with ADHD at an average age of 8, and a comparison group of 178 men not diagnosed with childhood ADHD.
The researchers specifically found that men with childhood ADHD, on average, had a higher BMI (30.1 compared to 27.6) and obesity rates (41.1 percent compared to 21.6 percent) than men without childhood ADHD. Lead author Francisco Xavier Castellanos, MD, said, "Our results found that even when you control for other factors often associated with increased obesity rates such as socioeconomic status, men diagnosed with ADHD were at a significantly higher risk to suffer from high BMI and obesity as adults."
"The results of the study are concerning but not surprising to those who treat patients with ADHD. Lack of impulse control and poor planning skills are symptoms often associated with the condition and can lead to poor food choices and irregular eating habits," said Dr. Castellanos. "This study emphasizes that children diagnosed with ADHD need to be monitored for long-term risk of obesity and taught healthy eating habits as they become teenagers and adults."
A 2010 study by researchers from Duke University Medical Center found similar results. The researchers studied more than 15,000 young Americans from adolescence into adulthood, and found a link between the symptoms of ADHD in childhood and an increased risk of obesity as adults. The researchers examined respondents from the National Longitudinal Study of Adolescent Health, a nationally representative sample of adolescents followed from 1995 to 2009 in the U.S. They followed the respondents from 1995 when they were adolescents (grades seventh to 12th), to their mid-20s to early 30s. An increased waist size, BMI and blood pressure as adults were linked to the amount of inattentive and hyperactive/impulsive symptoms as children. Those with hyperactive/impulsive symptoms as children had the greatest chance of being obese as adults.
ADHD is one of the most common childhood disorders, according to the National Institute of Mental Health. The latest statistics from the Centers for Disease Control back up that claim. Parents reported that about 9.5 percent of children ages 4 to 17 years old have been diagnosed with ADHD as of 2007, and the amount of parent-reported ADHD diagnosis increased by 22 percent between 2003 and 2007. The rates of ADHD diagnosis in general have been increasing. From 1997 to 2006, the rates of ADHD diagnosis increased by an average of three percent every year, and an average of 5.5 percent every year from 2003 to 2007. Boys were 13.2 percent more likely than girls (5.6 percent) to have been diagnosed with ADHD.
Photo Credit: Tobyotter
---
About the Author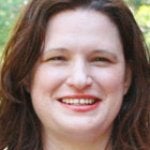 Gina-Marie is a freelance writer armed with a passion for healthy living and a degree in journalism. Hailing from the dry, sunny Central San Joaquin Valley, she hasn't let the heat fry her brain!