Anemia Risk in Kids Lacking Vitamin D
Nearly 70 percent of American children do not get enough vitamin D, and an estimated 10 percent have a severe deficiency. In either case, these kids are at risk for anemia, according to a new study from Johns Hopkins Children's Center. Could your child be among them?
Anemia in Children
Anemia is a condition in which the body is deficient in red blood cells, which are oxygen-carrying vessels. A protein called hemoglobin makes it possible for oxygen to stay in the blood cells. The main causes of anemia are an insufficient production of red blood cells by the bone marrow, excessive blood loss, and destruction of red blood cells, such as occurs in sickle cell anemia.
Read more about vitamin D supplementation
Research suggests about 20 percent of children experience anemia at some time during their lives. Signs and symptoms of anemia parents should look for include pale skin and lips, lightheadedness, dizziness, rapid heartbeat, irritability, and fatigue.
New Study
The study's authors evaluated blood samples from more than 10,400 children (ages 1 to 21 years) who had participated in the 2001-2006 National Health and Nutrition Examination Survey (NHANES). They discovered that
Children who had low levels of hemoglobin consistently had lower levels of vitamin D than did their peers who had normal levels of hemoglobin.
Kids with a vitamin D level lower than 30 nanograms per milliliter (ng/ml) were nearly twice as likely to develop anemia as their peers who had normal vitamin D levels
Black children were more likely to have anemia than were white children
Black children had vitamin D levels that were much lower than those of their white peers, but their anemia risk did not rise until their vitamin D levels were significantly lower than those seen in white children
The researchers were quick to point out their findings don't prove vitamin D deficiency causes anemia in children, but they do indicate an association. Exactly what that association entails is not yet known. The authors posed several suggestions; for example, low vitamin D levels may have a negative effect on the production of red blood cells, or the development of anemia may be related to how vitamin D regulates inflammation, which has been shown to trigger anemia.
Read more about vitamin D deficiency
The combination of chronic anemia and vitamin D deficiency can result in serious health issues, including bone abnormalities, fractures, organ damage, and early onset of osteoporosis in later life. The best way to know if your child has a vitamin D deficiency is to have a blood test, which your doctor can order, or tests are available online.
The Bottom Line
Given how common vitamin D deficiency is among children, parents are encouraged to make sure their kids get sufficient exposure to sunlight (about 15 to 20 minutes three to four days a week on skin without sunscreen) and eat foods that contain vitamin D, such as vitamin D enriched soy beverages, fortified cereals, and salmon (yes, that last suggestion can be a challenge). Vitamin D supplements as part of a multivitamin or alone may be in order. Parents should consult a qualified healthcare professional if they have any concerns about vitamin D deficiency and/or anemia in their children.
Photo Credit: Etolane
---
About the Author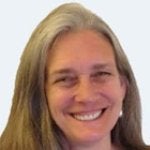 Deborah is a freelance health writer who is passionate about animals and the environment. She has authored, co-authored, and written more than 50 books and thousands of articles on a wide range of topics. Currently she lives in Tucson, Arizona. Visit her at deborahmitchellbooks.com.