Back-to-School Brain Food Basics
By Naturally Savvy
After a long and lively summer, returning to school will take some getting used to. Arm your kids with the nutrients that support concentration and learning.
Omega-3s: DHA is critical for healthy brain development and also for good vision. If your child refuses to eat fish—the best source of DHA—many fish oil supplements formulated for kids are masked with more favorable flavors and can actually be quite tasty. [Naturally Savvy's sponsor Barlean's makes delicious omega-3 liquids, and Naturally Savvy's sponsor Nordic Naturals makes yummy omega-3 gummies.]
B Vitamins: The B family of vitamins (which includes thiamin, niacin, B12 and folic acid, among others) is vital for the function and health of brain cells, improves memory, and helps to control moodiness, restlessness, insomnia, and fatigue. Dark leafy green vegetables and whole grains, such as oatmeal are excellent sources of the B's.
Phosphatidyl serine (PS): A major component of the outer membrane of brain cells, PS has been shown to improve learning, short-term memory and concentration. As well, it can help to improve mood, symptoms of depression, stress management, and energy levels. PS is available from foods and supplements. In food, organ meats—largely unpopular with kids—provide the most concentrated amounts of PS. Luckily, there are other good sources, including tuna, white beans, and chicken legs.

Read more about ADHD and diet
Vitamin D: The brain has a wide distribution of vitamin D receptors and several studies have indicated that the fat-soluble vitamin may improve cognitive performance. While there is much more to learn about vitamin D's affect on the brain, research suggest that it may be directly involved in learning, memory, and motor control. As the colder weather approaches, children will have less vitamin D exposure, so increase their supplementation dosage over the winter months. [Naturally Savvy's sponsor Nordic Naturals makes a yummy, gummy vitamin D for kids.]
Protein: Protein triggers the production of brain chemicals that will improve concentration and behavior at school; hence, your child's breakfast should include at least 20 grams of protein—that's about the amount two large eggs provide. Other good protein sources include Greek yogurt, tofu, nut butters, and chicken leftover from last night's dinner. [Naturally Savvy's sponsor Happy Family makes a number of protein-enriched snacks for children.]
READ MORE: Healthy Snack Ideas for Children
---
By
Naturally Savvy
|
August 24, 2016
About the Author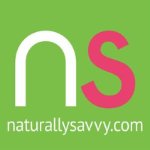 Naturally Savvy