4 Natural Remedies for Urinary Tract Infections
Image via Pen Waggener
When it's painful to urinate, you keep getting the urge to pee, and your urine looks cloudy or pinkish, these are all symptoms of a urinary tract infection. While it's advisable to get a diagnosis from your healthcare provider before diving into a treatment plan, it's also good to know there are several berries and herbs that can help you beat this all-too-common health challenge. Natural remedies can go a long way toward alleviating symptoms associated with urinary tract infections or preventing recurrence. Along with the three symptoms already mentioned, both men and women (although women are four times more likely to get an infection than men) include the following:
Fatigue
Feeling of pressure or pain in the lower abdomen
Urine with an intense odor
Lower back pain
Nausea and vomiting (usually occurs if the infection has moved on to the kidneys, which is a more serious condition)
Fever (indication the infection is in the kidneys)
Urinary tract infections are a recurring problem, especially in women. Although antibiotics are the conventional approach, they are associated with numerous problems, including contribution to antibiotic resistance and loss of beneficial bacterial flora. Berry and herbal remedies are an alternative, although be sure to consult your healthcare provider if symptoms persist for a week or more or they get worse.
1. Cranberries These rosy berries have been popular for decades for helping to prevent urinary tract infections, but scientists are still trying to determine how much these berries can really do. Since women represent the majority of those affected by UTIs, the research has largely focused on them. One question is, when are cranberries effective? Are they best for the prevention of urinary tract infections or only for women who experience recurrent infections? Despite the numerous studies conducted, this question still lingers. What appears to be more certain is that cranberries can be helpful in some people who experience these infections. One factor that is important is the form of the cranberries used. The findings of the latest of a series of reviews of cranberry products and urinary tract infections indicate that cranberry juice "cannot currently be recommended for the prevention of UTIs." A primary reason is that women in the studies objected to having to consume the juice (which contains considerable calories) for a long period of time, which led to low compliance. Cranberry supplements, however, in the form of capsules, powders, or pills, don't prevent a calorie problem and the active ingredients can be better standardized. Two recent studies in the Canadian Journal of Microbiology and Colloids and Surfaces B: Biointerfaces reported that cranberry powder was effective against a bacterium (Proteum mirabilis) commonly present in complicated urinary tract infections.
Sweetened dried cranberries may be another option. The authors of a recent study proposed that dried cranberries may contain different plant nutrients than the juice, and that they may be effective in reducing the incidence of urinary tract infections in susceptible women. Well, they appear to be right. Twenty women who experience recurrent UTIs consumed one serving of sweetened dried cranberries daily for two weeks. More than half of the women did not have a UTI within six months of eating the cranberries, and the overall average rate of infections per six months declined significantly.
Doses of cranberry for the prevention of urinary tract infection varies widely. WebMD notes that a suggested range is 800 to 1,500 mg when taking supplements, using products with standardized proanthocyanidins (OPCs).
---
About the Author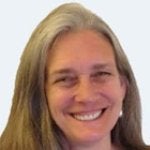 Deborah is a freelance health writer who is passionate about animals and the environment. She has authored, co-authored, and written more than 50 books and thousands of articles on a wide range of topics. Currently she lives in Tucson, Arizona. Visit her at deborahmitchellbooks.com.