Breast Cancer Prevention: Taking Care of the Girls
October is Breast Cancer Awareness Month, and for good reason: it's the second most common cancer among women and will affect one in eight women in their lifetime. And while the statistics might be frightening, we aren't powerless when it comes to protecting ourselves. Incorporate these simple breast cancer prevention strategies to help keep your breasts healthy.
Read more about breast cancer in men
Know your breasts
While the juries seem to be out on the effectiveness of all forms of breast health screening, you know your breasts best. Regular breast self-examination will help you become familiar with your how your breasts look and feel, so you can quickly report changes to your health care provider. Exactly how and when you do it isn't as important as doing it regularly! Remember that breast tissue extends to the collarbone and under the armpit and that it may be normal for your breasts to be lumpy or tender before your period. Be sure to do a visual as well as a manual examination regularly. Changes to report to your doctor include lumps or swelling in the armpit, changes in breast size or shape, dimpling or puckering of skin, or crusting on the nipple.
Care and feeding
Start your day with a delicious cup of green tea. Research shows that nutrients in the tea promote the death of unhealthy breast cells. At lunch, be sure to heap your plate with greens, specifically cruciferous vegetables like broccoli and kale. Researchers determined nutrients in these foods may reduce the risk of breast cancer by about 15%. Glucosinolates in these vegetables are converted in the body to anti-cancer compounds including indole-3-carbinol. If you aren't getting enough crucifers in your diet, consider supplementing with indole-3-carbinol directly. You can find it at your health store.
While you're there, pick up some extra vitamin D: research links the vitamin with lower rates of many forms of cancer, including breast cancer. Also, be sure you are getting adequate polyunsaturated omega-3 fats EPA and DHA into your diet, from fish or fish oil as these nutrients may slow the proliferation of unhealthy cells.
Hormonally speaking
Estrogen dominance may occur as women age, and this can be a factor in some forms of breast cancer. Reduce your exposure to environmental estrogens that can add to your hormone imbalance. Many pesticides and other chemicals used to grow food are estrogenic, so buy organic when you can. Likewise, chemicals used in our favorite body and beauty care products are also known to mimic hormone action in the body. Read labels on your products, and avoid chemicals like phthalates, parabens, and the word 'fragrance.' Avoid aluminium-based antiperspirant salts in underarm products. While they are not yet directly linked with breast cancer, aluminium levels are higher in the breast when cancer is present, and are a suspect chemical for breast health.
Read more tips to balance hormones
Good support
Most women wear the wrong sized bra, leading to pinching and squashing of breasts as well as posture problems that hinder circulation of blood and lymph. Show your girls the love by fitting them comfortably into supportive bras. You'll look and feel better instantly!
Image: uneduex

---
About the Author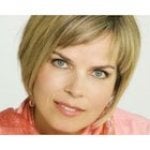 Lisa Petty, ROHP, is North America's Healthy Life Mentor, internationally renowned radio show host, award-nominated journalist, author and radio show host who believes that healthy living is simple. She shares her unique perspective in workshops, lectures, online coaching, on TV and radio and throughout her extensive writing.