Fluoride and Your Health: What You Need to Know
There are many references about the harmful effects of fluoride found in toothpaste and other consumer products, so I want to take this opportunity to address them.
The fluoride found in your toothpaste and water is leftover waste from the paper and aluminum industry. These industries benefit with an economic savings by dispersing the fluoride into our water and toothpaste, rather than properly disposing of this toxic waste. Fluoride is also a byproduct of some pesticides used in growing fruits and vegetables.
Read more about the ingredients in toothpaste
Fluoride concentration increases when water containing fluoride is used for cooking. Therefore, I recommend making sure you use purified water to drink and cook with to avoid overexposure. Note that unless restaurants and food manufacturers filter their water (they would indicate it in the ingredients), there is a good chance their foods contain some fluoride as well.
Too much fluoride in the body can cause premature aging (especially the skin) by damaging DNA. Fluoride can also suppress the immune system and thyroid. It can also create brittle bones, stiffen joints, and may cause tooth discoloration, hearing loss, fatigue, lack of concentration, depression, hardening of the arteries, tinnitus, and stomach and colon ulcers.
Read more about thyroid diseases
When people ask me if they should be buying toothpaste with fluoride in it because they heard it's better for their teeth, my answer is "no." In addition, we do not need fluoride in our diet, and it does not occur naturally in foods. Some companies are adding fluoride to their food or drinks to lure consumers to buy them. If you see any marketing on a package stating it contains "added fluoride" put it back on the shelf.
Image: Phil and Pam
---
About the Author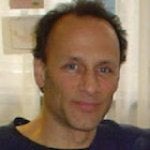 Wayne has been lecturing and consulting for over 15 years and is the developer of the Forever Healthy Life Extension Program. Mr. Gendel has studied a variety of health modalities with some of the top world-renowned professionals including Dr. Ann Wigmore and Dr. Brian Clement of the Hippocrates Health Institute and is a Hippocrates Health Educator. He is a dynamic inspirational speaker and educator in the natural health industry, and is known for practicing what he preaches.
Wayne empowers people by going beyond manufacturer product claims to bring out the truth about the products we consume. The Forever Healthy Life Extension Program encourages individuals to live longer, healthier, disease-free lives by combining the wisdom of many world-famous health programs and research data from cultures around the world. Wayne researches products to ensure they meet the highest standards for consumption. His research goes beyond suppliers' claims as Wayne and his team looks for the truth regarding ingredient panels and how products are made. Through his research, Wayne has come across many products that contain undisclosed synthetic ingredients such as chemical solvents, binders, fillers, preservatives, etc. that are not required to be listed on the label. He believes that synthetic ingredients are not suitable for humans to eat.
Wayne is a regular on TV, Radio and is a sought after public speaker at universities, health centers and trade shows.