Healthy New Year's Resolutions
It's here… the holiday season; full of tempting treats and colder weather. Perhaps you're overindulging on sweets, overeating at holiday gatherings and exercising less. All of which adds up to extra pounds on the scale. Once New Year's Day arrives, many people start thinking about New Year's resolutions. For many people losing weight and getting healthy is their number one resolution. There are many steps to leading a healthier life, including eating well, drinking good quality water, exercising regularly, sleeping regular hours and trying to stay as stress free as possible.
Something that you can do to help with both weight loss and toxic build up that has accumulated over the year is to complete an herbal cleansing program. Various studies have shown that toxins not only lead to weight gain but also sabotage your ability to lose weight so a good cleanse may just be the answer.
Natural Detoxification
Despite its increasing popularity, natural detoxification is not a new concept. The use of herbs, minerals, and other organic ingredients as a means of cleansing the body has been practiced for centuries and by countless cultures worldwide. Traditional Chinese medicine, for example, focused on the use of herbal remedies to help eliminate toxins from the body and restore health and vitality, and similar methods were employed by the ancient Greeks, Romans and Egyptians. So why is natural detoxification suddenly getting such a bad rap? For starters, it has a lot to do with the broad misconception among consumers and health care practitioners about what it is, and the benefits that it provides.
Recently The New York Times ran a story on the growing popularity of natural detoxification, reporting that, "…sales of herbal formulas for cleansing, detoxification and organ support among natural food retailers were more than $27 billion" from the beginning of December 2007 to late November 2008.
People are beginning to realize that the human body may be up against more than it can handle. These days our bodies are exposed to more dangerous toxins than ever before. They're in our homes, our cars, our places of work. They're in the air we breathe, the water we drink and the food we eat, and although we're equipped with certain natural defenses that help us to purge those toxins, our bodies are simply too overwhelmed to perform the task efficiently on its own. The organs and organ systems we rely on to filter and eliminate waste and contaminants – primarily the lungs, liver, lymphatic system, kidneys, skin, blood and bowel – have become bogged down under the weight of our increasingly toxic modern world. The key to reversing the damage may lie with the healing benefits of herbal cleansing and detoxification.
Natural detox programs can be an effective way to support overall health, but whether the goal is to eliminate toxins, flush away excess fat, or simply to live healthier, it's important to know the difference between what is healthy and supportive, and what is potentially harmful and counterproductive. For example, if you've considered natural detoxification as a way to jumpstart weight loss, it's best to think about your goal before you get started and focus on taking a healthy approach. Avoid regimens that involve things like strict fasting, eliminating entire food groups from your diet, or other unsafe practices that can leave your body feeling deprived and run down. Such methods typically end up having the exact opposite effect—causing sharp fluctuations in blood sugar that often lead to increased cravings and overeating. Instead, choose an herbal cleansing formula made with natural ingredients to support long-term weight management, combined with a high-fiber, low-calorie diet and healthy lifestyle habits such as getting enough sleep, drinking plenty of water and exercising.
Getting the most out of natural detoxification is all about using a little common sense. If something sounds too good to be true, it probably is. Remember that cleansing and detoxification are not synonymous with a miracle cure for whatever ails you, and that being healthy means making a lifelong commitment to wellness. Once you do that, regular internal cleansing and other natural detox methods are like a booster. They help keep the body in prime condition by supporting those vital organs and organ systems that process and eliminate toxins, and when you slip and 'fall off the wagon', cleansing and detox can provide the jumpstart you need to re-establish a state of optimum health.
---
About the Author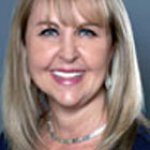 Caroline Farquhar is Naturally Savvy's Digestive Care Specialist. Caroline is a Registered Holistic Nutritionist, Energy Medicine Practitioner, and Reiki Practitioner.