HPV: What You Need To Know
There is nothing more exciting than new romance. That 'walking on a cloud' euphoria of knowing someone you are attracted to also finds you appealing. Long nervous phone conversations (no matter how old you are you are not immune to a bout of nerves), spending time together and getting to know each other better. Nothing is more nerve wracking than your first intimate encounter. We as women see all of our 'flaws' every time we get out of the shower and look in the mirror. Life is good when we realize they see us differently than we see ourselves. The flowers and gifts bring a smile to our faces. Unfortunately sometimes we are given a gift without realizing it, and your partner may not be aware of it either: HPV.
Human Papillomavirus (HPV) has been in the news a lot in the last few years. It is a DNA virus that can cause a wide spectrum of diseases affecting the skin and lining (mucosal) areas of the body. HPV can infect different parts of the body such as the vagina, anus, cervix, penis, urethra, skin, voice box (larynx), windpipe, bronchi, nose, sinuses, and mouth.1 It causes conditions such as:
Genital warts in both men and women (will not turn into cancer, even if they remain untreated)

Cervical cancer in women

Less common cancers in men and women, like anal,vaginal, vulvar, penile, and oropharyngeal cancers
There are over 100 types of HPV and more than 40 HPV types that can infect the genital areas of both males and females. Genital human papillomavirus (HPV) is the most common sexually transmitted infection (STI) in the United States. HPV is so common that at least 50% of sexually active men and women will be infected with genital HPV at some point. It is estimated that 20 million Americans are currently infected, with 6.2 million new cases occurring each year in people 14-44 years of age.2 As with most STIs once a person has genital contact with an infected person, they become both infected as well as becoming a carrier, potentially leading to infecting others. Since the virus can lay dormant (causing no outward signs of infection) for many years, an infected person can have genital HPV (and can be a carrier) even if years have passed since they have had any sexual contact.
Unfortunately there is no cure for HPV infections, however some of the symptoms (e.g. warts) are treatable. When people are exposed to HPV, their immune system (if functioning optimally) usually prevents the virus from doing any serious harm. However in a small number of people the virus can survive for years and can lead to cancer. There are different groups of genital HPV strains: many no-risk types don't cause warts or cancer, a few types cause benign warts, and high-risk types that are associated with malignant (cancerous) diseases.
The problem with high-risk HPV strains is that they often appear to have cleared up on their own (without treatment) but end up triggering cervical or rectal cancer years later. The discovery that certain high-risk strains of human papillomavirus (HR-HPV) cause cervical cancer was a major breakthrough in cancer and disease prevention research which allowed the development of HPV vaccines. Two HPV vaccines are currently available and Food and Drug Administration (FDA) approved in the US, Gardasil® (for females and males) and Cevarix® (or females only) which have been shown to produce a strong immune response against HR-HPV. They are effective in preventing infection of the specific high-risk HPV types responsible for approximately 70% of cervical cancers.
After the vaccination, a woman must still get routine Pap tests because while the anti-HPV vaccine prevents infection by the dominant HPV types, which are responsible for 70 percent of the cervical cancer cases, it does not prevent infection by most of the other types that can also cause cervical cancer.
Minimizing Your Risk of HPV infections
If you are a woman, get routine Pap tests even if you are vaccinated since other types of high risk HPV viruses can also cause cervical cancer. Screening tests can detect changes on your cervix so that problems can be found and removed before they turn into cancer.

Avoid any skin-to-skin oral, anal, or genital contact with untested partners by using a condom.

Limit your number of sexual partners.

If you have had multiple sexual partners, talk to your doctor about getting the HPV test. (This test can recognize the DNA of the high-risk varieties of HPV that have been linked to genital cancers).
There has been some controversy in the media over HPV vaccines, even though all government health bodies in North America have approved and support the vaccine and its use. In many jurisdictions the vaccine is administered free to schoolgirls. If you are concerned about HPV talk to your health professional and get the facts from them then decide what is the best plan for you. If you are uninsured or unable to afford getting vaccinated there is an assistance program for adults 19 and older. Your doctor will be able to guide you.
---
With a Ph.D. in microbiology, Dr. Claude Gallant went on to accomplish her post-doctorate degree. Working as a research associate at the University of Vermont, Dr. Gallant did independent research on periodontal diseases and published multiple articles in a well-respected international journal in this field.
Sources
1-Kumaraswamy KL, Vidhya M. Human papilloma virus and oral infections: An update. J Can Res Ther 2011;7:120-7
2-Mendoza N, Hernandez PO, Tyring SK. (2011) HPV vaccine update: new indications and controversies. Skin Therapy Lett.16(8):1-3.
Photo Credit: Tetra Pak
---
About the Author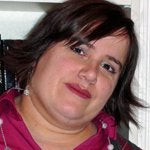 With a Ph.D. in microbiology, Dr. Gallant went on to accomplish her post-doctorate degree. Working as a research associate at the University of Vermont, Dr. Gallant did independent research on periodontal diseases and published multiple articles in a well-respected international journal in this field. With an insatiable quest for knowledge and understanding of human conditions, as a research scientist Dr. Gallant's interest in nutraceuticals was heightened. Intrigued by the challenge of translating discoveries and knowledge into something beneficial for the public, Dr. Gallant joined the Global Botanical team in September of this year. Currently in charge of the Quality Control / Quality Assurance departments, Dr. Gallant is also utilizing her research skills to investigate and develop new products for Pure-le Natural, Easy Vitamins & Minerals and Health4All, while working with other researchers to clinically investigate the quality, potency and efficacy of Natural Health Products.

Dr. Claude Gallant is looking forward to assisting the Global Botanical team to better the Natural Health Products industry. In her efforts to make this world a better place, she will once again embark on writing informative and educational articles on behalf of Global Botanical for health magazines. Dr. Gallant is excited to join the "Naturally Savvy" team with articles written from a woman's perspective.