Is Hormone Replacement Therapy Right for You?
Remember the Women's Health Initiative (WHI) study that was stopped in 2002 (three years ahead of schedule) because it found that women who took hormone replacement therapy (HRT) in a form of a combination of estrogen and progestin (Prempro; (conjugated equine estrogens with medroxyprogesterone acetate) had an increased risk of stroke, blood clots, heart disease, and breast cancer? In a related clinical trial that involved Premarin (an estrogen-alone product) in women who had had a hysterectomy, the risks of blood clots and stroke were similar to those seen in HRT. These findings not only started a movement away from using synthetic HRT and had women taking more control of their health; it also didn't sit well with the manufacturers of HRT because it cut into their profits. Studies subsequent to the original WHI continued to substantiate the findings, especially when hormone therapy was taken for more than several years. The risks were shown to be dependent on whether women were taking estrogen alone or with a progestin, age at menopause, dose and type of estrogen, and the presence of other health risks. New HRT studies Recently, however, some researchers have stated that HRT is safe and even beneficial for some women, and this claim is causing a disturbing ripple effect among the general population and medical community as well. One such study comes from the University of Eastern Finland, where investigators claim that women who take HRT beginning at the start of menopause and who continue to do so for more than ten years may be protected from developing dementia. Participants included postmenopausal women from two nationwide case-control studies and two longitudinal cohort studies, numbering about 230,000 women with a follow-up time of up to two decades. More specifically, use of HRT for a prolonged period was associated with better performance on episodic memory and global cognition, as well as a lower risk of Alzheimer's disease. In one of the evaluated studies, the risk of dementia was greater among women who used HRT short-term and who had started late in their postmenopausal stage. According to Bushra Imtiaz, MD, MPH, who presented the findings in her doctoral thesis, "The protective effect of hormone therapy may depend on its timing: it may have cognitive benefits if initiated at the time of menopause when neurons are still healthy and responsive." Other medical professionals also are calling foul on the WHI results and the subsequent Premarin report. Professor Robert D Langer, who was part of the original WHI study, recently reported that the findings of that study and published findings that followed were misrepresented and not supported by the data. For example, the study did not include enough women who had recently entered menopause, so investigators did not have enough information to evaluate outcomes for that age group. Langer also noted that the estrogen-alone part of the WHI trials discovered that breast cancer and heart attack trends were not the same as those reported in the first part of the trials. That is, estrogen-alone was associated with reduced rates of breast cancer and lower heart attack rates in women younger than 60 years when they started HRT. However, negative findings concerning blood clots and stroke still remained. Menopause, HRT and options All of the conflicting information concerning HRT, past and present, forces women who are facing menopause or postmenopause and who are experiencing symptoms to make some difficult decisions. In addition, Professor Rodney Baber, editor in chief of the journal of the International Menopause Society, Climacteric, recently explained that the new study "raises serious questions about due process surrounding the data evaluation, writing, author approval and publication of the original WHI paper." He stressed that "Other WHI investigators may hold different views, but this study points to the need for reappraisal and potential change in our overall understanding of the relationship between HRT use and risk." One thing that has not changed is that the first-line approach to managing menopause and postmenopause is a natural one; that is, an anti-inflammatory diet (e.g., elimination of processed and sugary foods), sufficient dietary fiber, regular exercise, adequate sleep, daily stress management, and no smoking. For many women, these recommendations involve a significant lifestyle change, but the rewards can be significant. Persistent symptoms may be managed with natural (bioidentical) hormone replacement therapy. It's recommended you have your hormone levels checked before starting natural HRT and consulting with a knowledgeable healthcare professional who can help ensure you get the correct dosage of bioidentical hormones for your needs. References Axe J. Benefits and risks of bioidentical hormone replacement therapy. Langer RD. The evidence base for HRT: what can we believe? Climacteric 2017 Mar 10. Medical News Today. The evidence base for hormone replacement therapy (HRT): what can we believe? 2017 Mar 14 University of Eastern Finland. Postmenopausal hormone therapy exceeding ten years may protect from dementia. WebMD. Hormone therapy: is it right for you?
---
About the Author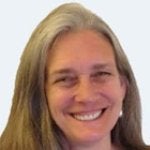 Deborah is a freelance health writer who is passionate about animals and the environment. She has authored, co-authored, and written more than 50 books and thousands of articles on a wide range of topics. Currently she lives in Tucson, Arizona. Visit her at deborahmitchellbooks.com.