Johnson & Johnson to pay $72M in Case Linking its Iconic Baby Powder to Ovarian Cancer
By Naturally Savvy


A Missouri jury has awarded a settlement of $72 million to the family of Jackie Fox of Birmingham Alabama, who died from ovarian cancer.
The ovarian cancer was apparently caused by using Johnson & Johnson's well-known iconic baby powder in the genital area. Jackie's son, Marvin Salter, took over as plaintiff in her case, following his mother's death in October 2015. He said his mother had used the Johnson & Johnson's baby powder for over 3 decades.
"It just became second nature, like brushing your teeth," he said. "It's a household name."
During the trial, the lawyers of the Fox family introduced into evidence a September 1997 internal memo from a Johnson & Johnson medical consultant suggesting that "anybody who denies (the) risks" between "hygenic" talc use and ovarian cancer will be publicly perceived in the same light as those who denied a link between smoking cigarettes and cancer: "Denying the obvious in the face of all evidence to the contrary."

Jere Beasley, a lawyer for Fox's family, told reporters the company knew of the risk "as far back as the 1980s" yet resorted to "lying to the public, lying to the regulatory agencies."


This is not the first time Johnson & Johnson has been targeted by health and consumer groups over possibly harmful ingredients.
The Campaign for Safe Cosmetics has been pushing Johnson & Johnson to eliminate unsafe ingredients from both its baby and adult personal care products since 2009. The company finally agreed to eliminate the toxic ingredients 1,4-dioxane and formaldehyde, both considered possible human carcinogens, from all products by 2015.
While it is likely that Johnson & Johnson will appeal this ruling and that the $72 million dollar settlement will not survive, this verdict doesn't bode well for the company as it faces thousands more pending lawsuits.
[Editor's Note: If you want to learn more about dangerous chemicals lurking in women's health care products and how to avoid them, click here to sign up for Naturally Savvy's Women's Health Get Healthy Challenge.]
Sources:

globalnews.ca Johnson & Johnson to pay $72M in Suit Linking Baby Powder to Ovarian Cancer
cbc.ca Johnson & Johnson ordered to pay $72M to Family in Cancer-Talcum Powder Case
theguardian.com Johnson & Johnson to pay $72M in Case Linking Baby Powder to Ovarian Cancer

---
By
Naturally Savvy
|
February 25, 2016
About the Author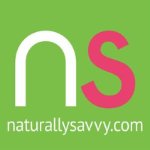 Naturally Savvy