Menopause and Hormone Replacement Therapy
Just recently the leader of my writing group started to frantically fan herself as she ran across the room to open the window. "It's my age," she said, "I just turned fifty." I remember that time so well. Years ago I worked side by side another woman also in her early fifties and each day we'd experience almost simultaneous hot flashes. I literally started to sweat from the top of my head down to my toes, leaving every inch of my clothing feeling wet. I knew it wasn't my imagination when my colleague told me she felt the same way. We had to stop working entirely for the few minutes it took for our bodies to calm down.

When I could no longer stand these symptoms, my homeopathic MD suggested I take Dong Quai, an herb to stave them off. Dong Quai worked for me for a couple of years until my natural estrogen level got so low that I was in menopause full force. I suggested Dong Quai to my colleague in the writing group. I thought it could also help her until she needs hormone replacement therapy as well.

Determined by a simple blood test, I discovered that I was in full-blown menopause. Seeking guidance, I looked towards two of my role models to help decide whether or not to go on hormone replacement therapy.
The Importance of Role Models

One of my role models was my mother, who went into menopause almost immediately after giving birth at the age of 42. She took hormones for a short time but went off of them because she was gaining weight, which is an unfortunate side effect. However in later years she actually experienced the side effects from not taking them – broken bones, a humped back, a protruding stomach, the loss of many inches in height, and what can only be described as an up and down personality. She became addicted to the sleeping pills she began to take when her menopause symptoms interfered with her sleep.

My other role model was and still is my aunt. While we were not blood related, I still looked to her for advice. She took hormones until she turned 90, and today she is almost 98. I've always known her to be calm and so beautiful. She still walks with a straight back, her figure is youthful, and I don't think she's ever broken a bone. I decided to go with her regime.

The first hormones offered to me caused me to gain weight, so I asked my doctor for another choice. I then used a hormone patch, but that gave me a skin rash. We finally settled on menest, which is an esterified estrogen that treats symptoms of menopause, osteoporosis, and natural progesterone because I still had my uterus.

I started out on the little orange 0.625 mg tab and in the last ten years or so switched over to half that dose, which is the 0.3 mg little yellow tablet. I've tried cutting this one in half to lower the dose even more, but it seemed to make my night sweats worse. I also still take the progesterone – I've had my ovaries and tubes removed because of recurring cysts – but now over twenty years later, my uterus is still in place.
Hormone Replacement Therapy

Throughout the years my doctors and I never wavered about the benefits of hormone replacement therapy even when the 1991 National Institutes of Health Women's Health Initiative report came out and explained the effect of hormone replacement on heart health. The women in that study started taking hormones much later than I did, so we decided that the results weren't applicable to me. Unfortunately some of my friends quit taking hormones cold turkey at that time, and are now sorry that they did.

The benefits I've experienced with hormone replacement therapy are tremendous: a straight spine, a flat belly, only a minor weight fluctuation of two to three pounds, restful sleep, a well lubricated vaginal area, a youthful and trim body, and a lot of energy. Hormones make me feel good, and I'll keep taking them as long as I can for that reason alone.

However, there have been a few aging symptoms that I don't like – though I can't say whether or not they are caused entirely by my menopause. The texture and fullness of my hair has completely changed. My hair once was so thick and course I used to have to have it thinned at a salon. Now it is very fine and thinning on its own. I also still experience alternating hot and cold flashes at night. I'm constantly putting on or taking off the covers. And the worst part is I've shrunk two inches. Even with all the stretching and Pilates that I do, it doesn't seem to make me grow.

Since I'm still on hormones, I see my gynecologist every 6 months for a breast and vaginal exam. At my last visit she suggested I research an alternative to menest called estradiol. Estradiol is a hormone that is chemically identical to the hormones a woman's body produces naturally. However, because my current regime is working so well she didn't insist that I immediately make the switch. I promised her I'd study it and make a decision about switching in the next 6 months when I'm due for another visit. I'll keep you posted.
Madeline Sharples is Naturally Savvy's Over 60 Expert. Madeline, 71, is an author, poet and self-confessed exercise junkie. She described herself as a "fat kid" who has spent her whole life staying healthy and in shape and has no intention of stopping now.
---
About the Author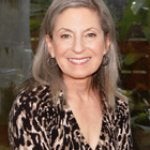 Madeline Sharples is a writer and regular contributor to Naturally Savvy. You can visit her at
MadelineSharples.com
.