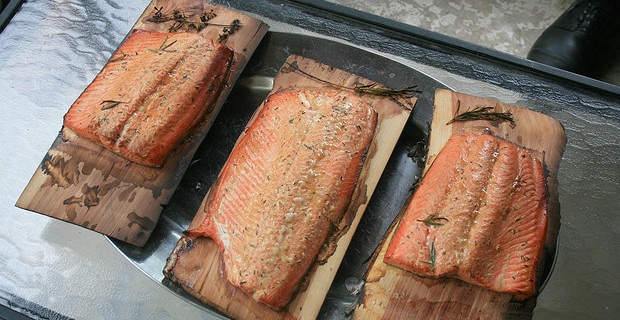 The benefits of omega 3 fatty acids are numerous and far reaching. They're critical for brain and cardiovascular health and to that note they can reduce ADHD in kids and stave off depression. But yet Americans still aren't getting enough. A new study published in the Journal of the American Heart Association found that even with all the known benefits, Americans don't get enough omega 3 fatty acids.
Read more about the 10 best sources of omega 3 fatty acids
"First, we tried to figure out why in the last two years there's been a sharp decrease in the amount of omega-3s people are consuming in their diets," Executive Director of the nonprofit Global Organization for EPA and DHA Omega-3s (GOED) Adam Ismail said to Medical Daily. GOED has launched "Always A Good Idea" campaign to encourage and educate the public to regularly include omega-3s into their diets. "We figured out it just comes down to reminding the public and educating them. There is a massive public deficiency and as a result they're missing out on a lot of important brain and heart health benefits."
The subject has been heavily researched since the early 1980's and as a result most of the world's developed nations insist that omega 3 fatty acids are part of a healthy diet. However, the U.S. government does not, which is likely part of the reason that Americans aren't getting enough.
"We're basically the last developed country who doesn't officially recommend a daily omega-3 intake," Ismail said. "The government doesn't have the right processes in place. Doctors don't always understand all of the benefits omega-3 can provide. It could take 3 to 5 years for the FDA (U.S. Food and Drug Administration) to make it a recommendation on the nutrition labels."
Read more about why our kids need omega 3 fatty acids
Getting your daily fix is crucial because your body can't make omega 3 fatty acids so humans need to reach 250 mg per day of DHA and EPA either from foods or supplements for optimal health. ALA is found in plant sources like nuts and seeds but it doesn't have the same brain benefits as DHA and EPA. The brain is made up of 60 percent fat and requires DHA to function properly.
[Editor's Note: If you want help incorporating omega-3s into your diet, click here to sign up for Naturally Savvy's Omega-3 Get Healthy Challenge.]
Image: woodleywonderworks