Relief For Everyday Aches and Pains
With hectic lives filled with so many ups and downs, successes and disappointments, we often find ourselves faced with health related challenges that don't necessarily require a visit to the doctor but do require options for relief. You know what I am referring to: simple, everyday aches and pains that don't leave us stuck in bed but certainly can manage to take some pep out of our step.
Often there are readily accessible dietary supplements and home remedies that can provide you with options for providing relief for these minor—but no less annoying—everyday ailments. Common occurrences like reflux (heartburn), upset stomachs, achy backs and the occasional day of feeling run down can slow us down and leave us feeling not quite ourselves. I am going to explain some simple options you can use to help relieve minor complaints and put that pep right back in your step.
Heartburn
First, let's take a look at a nagging ailment that so many of us fall victim to, a dreaded case of heartburn. For some, it keeps us from eating our favorite foods and can even prevent us from enjoying our favorite activities when the symptoms are too severe. For occasional reflux and heartburn, calcium carbonate helps soothe symptoms and can be taken as chewable tablets or as an effervescent powder. Relief from heartburn can also be obtained through the use of a specific form of the popular herb licorice. Deglycyrrhizinated licorice (DGL) coats and protects the mucus lining of the stomach and esophagus, and is helpful in soothing cells that have been irritated by reflux. A chewable DGL tablet maximizes contact between the herb and the esophageal surfaces where relief is often most needed.
Read more about aloe vera and how it can help relieve heartburn
Upset Stomach
Speaking of indigestion, did you know that ginger can help with mild cases of nausea and upset stomach? Mom's favorite remedy when you were a kid is in fact quite helpful when battling an upset stomach. Several studies have shown that ginger can potentially benefit several forms of nausea, from upset stomach to morning sickness. Recent scientific studies have even shown ginger to help with nausea associated with the side effects of chemotherapy; however, this use of ginger should absolutely be done under supervision of a doctor.
For an upset stomach you can also try sipping a cup of chamomile or peppermint tea, as both ingredients have been used for centuries to soothe upset digestive systems. For a more long-term approach, you can also consider incorporating probiotics into your daily routine of healthy habits. Our bodies have good bacteria that live in our guts called probiotics. In fact, we have more bacteria in our gut than we have cells in our body and these bacteria have important health-promoting functions. They manufacture nutrients break down food and protect us from infection. Consuming probiotics helps to regulate digestive system function and is a healthy step toward possibly preventing future digestive mischief.
Aching Back
Many of us have fallen prone to stiff cramping muscles or a stiff back at some point in our lives (as I get older I know my back tightens up a bit more after a workout or playing with my kids.) There are several good options available to those of you who have the occasional muscle aches and tension. Ensuring you receive adequate amounts of omega-3s into your diet is an excellent way to help your sore and tight muscles. Omega-3 fats play an integral role in human physiology by counterbalancing excess inflammation that results from activities of daily living. Inflammation is a normal response to physiologic stresses such as exercise. Inflammation in excess, however, can be harmful and may result in symptoms such as sore and tight muscles and muscle cramps. Studies have shown Omega-3 supplements are able to reduce inflammation and relieve chronic neck and low back pain.
Home remedies such as a warm epsom salt bath or compress can provide instant relief to sore and tight muscles. Epsom salt can be purchased in most pharmacies and instructions for an epsom salt bath can be found right on the package. Also, try adding a few drops of lavender essential oil to a warm epsom salt bath for additional effect. Lavender has been used traditionally for calming anxiety, stress, tension and relaxing muscle spasms.
Everyday Comfort
Of course ensuring that your body is receiving the proper nutrients is very important in how you feel overall on a day-to-day basis. You can incorporate vitamins and minerals into your daily health regimen to fill any nutrient gaps that you may have. In doing so, you may be able to prevent some common maladies from affecting you down the road. For example, calcium and magnesium are two essential minerals that are often insufficiently consumed via diet alone. These two minerals are important for normal muscle function but also help to avoid muscle cramps and aches. The multivitamin is another supplement to consider as it can help ensure you meet all of your daily nutrient requirements, filling in gaps when you don't get all your nutrients from food alone.
Read more about how to identify nutrient deficiencies
We all suffer occasional aches and pains, sometimes because we ate too much or ate the wrong thing; perhaps we played a game of hoops too hard; sometimes, well, just because. Fortunately, there are ways to help relieve these aches and pains. Of course, if your heartburn is more than occasional; if your stomach is upset a little too often; if your back or knees ache a little too much, always be sure to visit your doctor to be sure that it isn't the sign of a larger problem. But if this isn't the case, go ahead and try a few of these options, and make sure to keep an open dialogue with your doctor. Knowing a few simple ways to stay healthy is valuable, and besides, we could all use a little extra pep in our step sometimes.
Image: Holly Lay

---
About the Author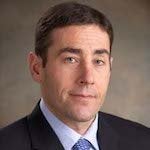 Douglas "Duffy" MacKay, N.D., is Senior Vice President, Scientific & Regulatory Affairs for the Council for Responsible Nutrition (CRN). CRN is the leading trade association representing the dietary supplement industry.

Dr. MacKay is a licensed Naturopathic Doctor and was a co-owner and practitioner in a family-owned New Hampshire complementary and alternative medicine private practice for seven years. In addition to his hands-on experience as a practitioner in the field of integrative medicine, he spent eight years working as a medical consultant for two companies in the dietary supplement industry, including four years with Nordic Naturals, where he served as Vice President, Clinical Research. He previously served as Senior Technical Advisor for Thorne Research.

A published author in peer-reviewed journals, Dr. MacKay previously served as a Senior Editor of the peer-reviewed clinical journal Alternative Medicine Review. Dr. MacKay earned his B.S. in Marine Sciences from the University of California, Santa Cruz and his N.D. from the National College of Naturopathic Medicine in Portland, Oregon. Dr. MacKay is licensed in the state of New Hampshire.