Schedule a Visit to Your Doctor!
As summer winds down, tired parents look forward to the routine and structure of school once again—even though their children may not.
Before you fill your calendar with all of the extra-curricular activities, take the time to schedule one of the most important appointments you have: your annual medical check-up.
You may feel great, exercise regularly, and eat the right foods, but this does not mean you are immune from disease. Sadly many people postpone their annual check-ups because they feel healthy, don't have time, or simply find it uncomfortable.
Research has proven that regular check-ups and health screenings help detect possible illnesses before they become more serious and more difficult to treat.
I do not know of anyone who enjoys going to the doctor:
Sitting in a lobby full of "sick" people, waiting for your turn to don a draughty hospital gown and have someone shine a light in areas that never see the light of day.

You also know that in order to experience this, you must first run the gauntlet and face the "scales of truth," which surely must be broken because you know you don't weigh that much!

Then onto the accuracy test as you take blind aim and try to pee in a tiny cup without making a mess.

Moving right along, we now get to confess all to the man or woman in the white coat and tell them things we would never discuss otherwise.

Finally, after enduring these trials comes the pièce de résistance: the poking and prodding of the breast exam and Pap smear.

Most people will get a take-home prize: the lab requisition to have someone poke you with a sharp instrument!
How could anyone ever consider missing all this fun!
Prevention Is the Best Approach
All joking aside, your annual medical exam is an important part of maintaining your good health. Even if you feel amazing, many things can be revealed that would otherwise go undetected until they become a serious issue—such as high blood sugar, high cholesterol, or high blood pressure. Prevention is the key here!
Prepare for Your Visit
Doctors are great, but they don't know your body as well as you do. A little prep work before your visit will help you to provide a complete picture for your doctor.
Pay attention to your body and what it's trying to tell you. If you are not sure, ask.

Bring a list of all prescription drugs, over-the-counter medicines, vitamins, and herbal products you are using so your doctor can have a clear picture of what you are regularly putting in your body.

Keep a "health diary" to track your symptoms when you are not feeling well—because you will likely forget about them when you are. Seemingly minor issues could help your doctor diagnose a potential problem.

If you don't understand something that the doctor tells you, ask for more explanation.

Take notes. This will help you remember what your doctor said when you get home.

Bring someone with you if you are nervous.

Most importantly, be open and honest with your doctor about everything—no matter how embarrassed you may feel. They may be partially responsible for your wellbeing, but the bulk of that responsibility is yours!
As we get older, there are specific screening tests that are important to have done. These are dependent upon your age, family history, and risk factors.
You should routinely do a self-exam of your entire body—including your breasts—to learn how you normally look and feel so you can notice and record any variations.

Pay particular attention to abnormal growths or unusual changes such as new moles, bumps, or blemishes. Record any change in color, size, or shape, and especially take note if you discover or experience any bleeding.

Also note changes in your sleep pattern or mental state.
Go Whenever You're Not Sure
Visit your doctor if you have any concerns, even if it's not time for your yearly appointment. Changes that you may attribute to getting older—such as gaining weight, aching bones, and sore muscles—can indicate a potential underlying condition to your doctor.
Prevention is always better than cure. Regardless of age, encourage loved ones to get regular check-ups and to practice healthy lifestyle habits with you.
We are never too old to start making small changes that will provide long-term benefits for your body and general health.
---
About the Author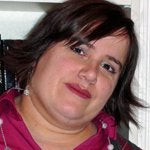 With a Ph.D. in microbiology, Dr. Gallant went on to accomplish her post-doctorate degree. Working as a research associate at the University of Vermont, Dr. Gallant did independent research on periodontal diseases and published multiple articles in a well-respected international journal in this field. With an insatiable quest for knowledge and understanding of human conditions, as a research scientist Dr. Gallant's interest in nutraceuticals was heightened. Intrigued by the challenge of translating discoveries and knowledge into something beneficial for the public, Dr. Gallant joined the Global Botanical team in September of this year. Currently in charge of the Quality Control / Quality Assurance departments, Dr. Gallant is also utilizing her research skills to investigate and develop new products for Pure-le Natural, Easy Vitamins & Minerals and Health4All, while working with other researchers to clinically investigate the quality, potency and efficacy of Natural Health Products.

Dr. Claude Gallant is looking forward to assisting the Global Botanical team to better the Natural Health Products industry. In her efforts to make this world a better place, she will once again embark on writing informative and educational articles on behalf of Global Botanical for health magazines. Dr. Gallant is excited to join the "Naturally Savvy" team with articles written from a woman's perspective.