The Naturopathic Way to Lose Weight
According to the World Health Organization, there are more than one billion overweight people in the world, with at least 300 million of them struggling with obesity. In the United States alone, it is estimated that 50% of Americans are overweight with approximately 13% struggling with obesity. It is no wonder that the diet industry is making billions of dollars annually. If weight-loss gurus claim that diets work--then why are there so many overweight people in the world? A naturopath's perspective on weight loss can provide healthy methods to lose and maintain weight.
Most individuals would agree that diets work at taking off weight initially – the real problem lies in maintaining the weight loss. Fad diets are not designed as a long-term solution and are an unreasonable approach to successful weight management. Studies have shown that diets have a propensity to fail, as most dieters eventually regain the weight.
A Naturopathic Approach
Traditional naturopaths believe that the body has an innate ability to heal itself. It is my opinion that changing the way we view food is the beginning of a healthier approach to weight loss. The solution to weight loss starts with an understanding that the body needs food as an energy source for the overall function of the body.
Eat Foods Close to Nature
Optimal body functionality starts with a daily food regimen that consists of whole, raw, and fresh food. This translates into eliminating or at least reducing foods that are:
Stop Placing the Focus on Food
We live in a society that is obsessed with food! Most social activities are designed around over-indulging in food and drink. Happy hour might provide free food, but the cost to your body associated with such indulgencies has the potential to cause great harm. Instead of congregating at the local pub, take the focus away from the food, and make it instead on an activity. For example, instead of happy hour, meet at the local juice bar.
Stress Eating
It is safe to say that life is difficult, and for many, the daily stresses of balancing work and raising a family can take a serious toll on one's emotional and physical health. More and more people are using food as a distraction. Food becomes a distorted way to temporarily escape from emotional stress.
Three-prong approach to weight loss
There are many positive approaches to losing and maintaining a healthy weight. From my perspective, the solution to weight loss is a three-prong approach that encourages success and involves making a commitment to:
The three-prong approach fits together like a puzzle:
Eating healthier results in a more proficient digestive system.

Incorporating daily activity increases metabolism of digested food.

Developing better coping mechanisms reduces the need to feed the pain.
In conclusion, changing the way we perceive food will make an immediate difference in the way we feel about ourselves. Moreover, when we start to feel and look better, the little things that used to trigger angry outbursts may actually become trivial.
_____
Disclaimer: Dr. Mundorff is a Registered Nurse and Board Certified Naturopath, and not a medical doctor. The information in this column is for educational purposes only and should not be used to self-diagnose and treat diseases. Naturopathy is a complementary practice to health care and should be used in conjunction with a competent health care practitioner. Many herbal and homeopathic remedies can actually be contraindicated in many health conditions, with certain prescriptions, and over-the-counter medications. Please consult your physician before starting any alternative modalities.
---
About the Author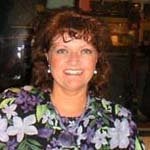 Linda Mundorff, MPH, MSN, ND, RN, CNC, CTN has worked in health care for over 25 years as a registered nurse, health educator, associate professor, and a naturopathic doctor. She holds several degrees in health education, public health, nursing, and naturopathy. She is a certified nutritional consultant and a board certified traditional naturopath. Dr. Mundorff is the author of several books, including
Memories Of My Sister: Dealing with Sudden Death
,
Medical Terminology: A Student Workbook
. Her latest,
Take Control: A Guide to Holistic Living
, is an innovative health guide, which helps the reader learn how to regain control of their health by discovering the practical effectiveness of combining alternative and modern medicine.