Top 5 Health Tips for Dad this Father's Day
Stereotypically, dads don't complain about their health or seek advice from professionals on how to stay healthy. This is where you come in. This Father's Day, give your dad another reason to celebrate by helping him be the healthiest man he can. Whether you are a wife, sister, daughter, friend or all of the above, here are five important health tips for the men in your life.
1. Zinc
This micromineral is needed on a daily basis to help prevent erectile dysfunction and male infertility, as well as to maintain a healthy prostate. Food sources high in zinc include pumpkin seeds, sesame seeds and oats as well as crimini and shitake mushrooms. Putting seeds into a blender with your other favorite ingredients for a smoothie provides protein as well as a good amount of zinc. The safe dosage for taking supplements is 40 mg or less; taking too much can cause toxicity in the body and throw off copper levels, so consult a healthcare practitioner if you want to start taking this supplement. Read More: The Seeds of Life
2. Iron
Men need to watch their iron levels; high iron can result from eating too much liver, pork and beef or fortified cereals. Be sure to take multi-vitamins specifically for men as they will have lower amounts of iron or none at all. High amounts of iron are associated with higher risk of heart disease, liver disease, and cancer among other health issues. It is important for men to test their iron levels in the body through the following two blood tests called "serum ferritin" and "transferrin saturation." Both tests are necessary to determine an accurate reading. 3. Healthy Fats
Eat salmon, walnuts and flax seeds (ground up and put in a smoothie or sprinkled in cereal) to increase the amounts of omega-3 fatty acids in the body – a factor in a lowered risk of cardiovascular disease and high cholesterol. Avoid trans fats from junk foods and fried foods associated with inflammation in the body and increased risk of heart disease. Read More: 10 Best Sources for Omega-3 Fatty Acids
4. Saw Palmetto
This plant has been shown in studies to effectively support the prostate. For example, it decreases symptoms from enlarged prostate, also known as benign prostatic hypertrophy (BPH). According to Dr. Mercola, taking saw palmetto with pumpkin seed oil will have an enhanced effect for prostate health; in other words taking the two together may increase the effectiveness of both nutrients.
5. Alcohol in Moderation
Excessive alcohol consumption is the third lifestyle-related cause of death in America and can interfere with testicular function and male hormone levels, resulting in impotence and infertility. (Not to mention the long-term risks of liver disease, dementia and stroke from over consumption of alcohol.) Media and peer pressure may lead to increased alcohol intake, so surround yourself with friends who value their long-term health. Enjoy a few drinks to celebrate occasions, but bear in mind the overall impact of drinking every day or drinking more than four drinks in one sitting.
Read More: Are You Drinking Organic Beer? Why Beer Ingredients Matter As an added bonus to a healthy lifestyle, don't forget to get plenty of fresh air, spend time with friends and take time off whenever possible. Happy Father's Day!
[Editor's Note: We recommend the high-quality omega-3 supplements from our partners: Barlean's and Nordic Naturals.]
---
About the Author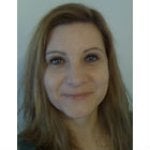 Eleanor Healy is a writer with a passion for holistic health. As a Registered Holistic Nutritionist (RHN), Reiki Master/Teacher and former Child and Youth Care worker, she spent many years navigating the choppy waters of burnout and trying to stay balanced in a demanding world. Her mission is to offer practical tips and techniques from her own trial and error process, so that you can live your best life! Follow Eleanor on
Facebook
and keep in touch with her at
[email protected]
.