5 Major Food Brands Ditching Artificial Colors and Flavors
One by one, positive change is happening in the food industry. Each week it seems another major food company announces that it's eliminating artificial colors and flavors from its ingredient labels in an effort to please consumers that are no longer willing to purchase products that contain these ingredients.

This is good news considering that these chemicals really have no place in our food system. Artificial colors have been linked with ADHD and general behavioral issues in children, which is often the target market for these foods. And artificial flavors are a means for food companies to hide loads of sometimes questionable chemicals in foods without having to labeling them as such. But the good news is these chemicals are gradually becoming unacceptable to the American public and as a result these five companies are at least partially eliminating them.
1. General Mills
General Mills
recently announced
that it will be removing artificial colors and flavors from its entire cereal lineup by 2017.
2. Kellogg
Kellogg
responded to its cereal rival by announcing that it will eliminate artificial flavors and colors from its cereal, snack bars, and some frozen Eggo products by 2018.
3. Kraft Foods
Kraft Foods
removed artificial preservatives from its Kraft Mac & Cheese Boxed Shapes in the U.S. and
yellow artificial coloring
from five of its Mac & Cheese products. It also said it will eliminate artificial flavors and colors from its iconic Original Kraft Macaroni & Cheese by 2016.
Read more about scary food additives to avoid
4. Nestlé
Nestlé
removed all artificial flavors and colors from over 250 of its products including Nestlé Crunch, Butterfinger, 100 Grand, Oh Henry, and Baby Ruth chocolate bars.
5. Campbell's Soup
Campbell's Soup said it would remove all artificial flavors and colors from its North American products by the end of 2018. The company also said it would stop adding
monosodium glutamate (MSG)
to its condensed soups.
Read more about the approval process of food additives
[Editor's Note: If you want to eliminate unhealthy ingredients and chemical additives from your diet for good, click here to sign up for Naturally Savvy Get Healthy Challenge.]
Image via Ginny
---
About the Author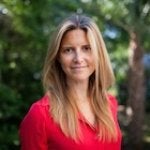 Sara Novak specializes in health and food policy writing for Discovery Health. Her work has also been featured on TreeHugger, HowStuffWorks.com, TLC Cooking, and Animal Planet. After graduating from the Grady School of Journalism at the University of Georgia, Sara headed up the communication efforts for a national scholarship program in Washington, D.C. Sara has also handled copy writing and public relations for a global environmental consulting firm. She loves fiddling with healthful recipes, traveling, and exploring life atop her yoga mat. Today, Sara lives in Charleston with her husband and two lovable cocker spaniels, Madison and Bella.