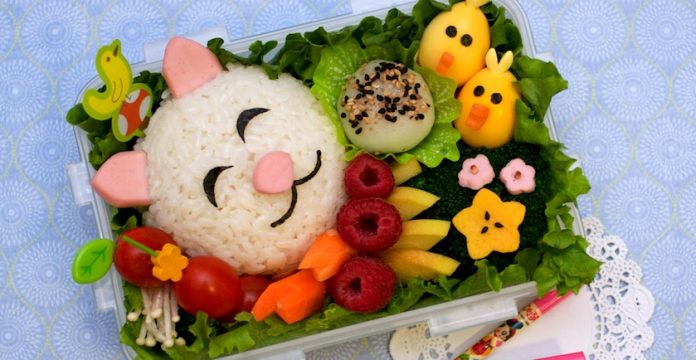 Facing the "what to pack for school lunch" dilemma is back. To ensure that your child's lunch doesn't go straight to the trash or get traded for something a whole lot less nutritious, parents need to approach this nagging problem with a strategy. Here are some tips on planning and packing healthy school lunches.
Tip # 1 – Plan, plan, plan…
Budget your time and money by creating a spreadsheet that will detail the meals of the week including daily school lunches for that month. You can make three spreadsheets and rotate them every week. Make use of leftovers as much as possible and use fresh produce as soon as you buy it. Create a weekly shopping list to reflect your spreadsheet and reduce trips to the grocery store.
Tip # 2 – Mix it up
Even if your child requests the same ham and cheese sandwich every day, it's important to provide at least one or two different items in the lunchbox to expand a picky eater's palate. However, throwing in a food that your child claims to hate will backfire, as they are likely to throw it out before trying it. Introduce those new or controversial foods at dinnertime, when your child is presumably hungry and under your watchful eye.
Tip # 3 – Let your child be the chef
Before you plan the weekly school lunch menu, ask your child to identify five favorite food items that he or she would like to see in the lunchbox. Then encourage your child to participate in the planning, preparing, and packing of the rest of the meals, creating a balanced menu of protein, complex carbs and fats. Including your child in the decision and preparation improves the chances that the lunch will actually get eaten.
Read more about cooking with kids
Tip # 4 – Keep it hot/cold
If you're sending your child to school with something that needs to stay cold, include a cold pack-if your child is like most, you might want to tape the cold pack into the lunchbox, so that it doesn't accidentally get thrown out or left behind. For foods that must be kept warm, like a stew or homemade soup, heat up the food in the morning. Pour boiling water into a thermos, let it warm up the container for a few minutes, and then tip it out before you add the hot food. This will help retain warmth.
Tip # 5 – The element of surprise
Using an element of surprise in the school lunch box keeps kids interested in eating. The surprise doesn't have to only be about food. Include a sweet, encouraging note, a cartoon picture or write a note on the skin of their banana to make them smile and be reminded of how much you love them.
Read more about healthy school lunch ideas ideas
Image via gamene