7 Ways the GMO Labeling Movement is Gaining Steam
The disappointment after the November 2012 defeat of California's Prop 37 was overt. Goliath had scored an obvious victory. Advocates had worked hard for a law they believed in wholeheartedly--Proposition 37 was a California ballot initiative that required labeling on raw or processed food made with GMOs, while prohibiting labeling or advertising of food as "natural" when made with GMOs. But while its defeat was a blow to those that had worked hard for its passage, it also shined light on an issue that had formerly been unfamiliar to many. Since then, GMO labeling has risen to the surface. And you can't help but be proud of some recent victories for the little guy.
1. Connecticut is the first state to pass a GMO labeling law.
Connecticut is the first state in the nation to pass such a law, but there are in no uncertain terms, serious caveats. Four northeastern states need to pass labeling laws and one of them must border Connecticut for the law to take effect. The populations of the states must combine to at least 20 million people.
2. Maine is the second state to pass a labeling law.
Hopefully it's a positive trend, but even still, the bill has the same caveats as Connecticut.
3. U.S. Department of Agriculture approved NON-GMO labeling for meat products.
The USDA's Food Safety Inspection Service "allows companies to demonstrate on their labels that they meet a third-party certifying organization's standards, provided that the third-party organization and the company can show that the claims are truthful, accurate and not misleading," Cathy Cochran, a USDA spokeswoman, said in a statement on new GMO labeling of meat and liquid eggs that was reported in The New York Times.
4. Chipotle starts voluntary GMO labeling program.
Chipotle is now the first fast food restaurant to label GMO ingredients. Though it's just found on their website, it's still a step in the right direction. It's also an eye opener as to how many ingredients are actually GMO because it's so hard to avoid them on the menu.
5. Senate votes to label GMO salmon.
If the FDA approves GMO salmon, then the Senate Appropriations Committee has voted to fund labeling of GMO salmon.
6. Monsanto stocks driven down.
According to Food Democracy Now:
Investors drove down the price of Monsanto shares by 4 percent on Friday as South Korea joined Japan in suspending imports of U.S. wheat after an unapproved strain of genetically modified wheat was discovered in a field in eastern Oregon.
7. Protests against Monsanto are huge.
On May 25, 2 million people in 400 cities protested against Monsanto, a $58 billion multinational bio-tech giant. Additionally, on July 24, the Monsanto Video Revolt is planned, where people from all over the world will upload videos on YouTube and Natural News TV telling the world what they think about Monsanto. Talk about grassroots!
Photo: Kevin Vanden
---
About the Author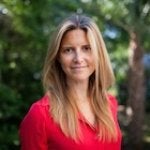 Sara Novak specializes in health and food policy writing for Discovery Health. Her work has also been featured on TreeHugger, HowStuffWorks.com, TLC Cooking, and Animal Planet. After graduating from the Grady School of Journalism at the University of Georgia, Sara headed up the communication efforts for a national scholarship program in Washington, D.C. Sara has also handled copy writing and public relations for a global environmental consulting firm. She loves fiddling with healthful recipes, traveling, and exploring life atop her yoga mat. Today, Sara lives in Charleston with her husband and two lovable cocker spaniels, Madison and Bella.