Americans Think GMO Foods Should Be Labeled
The majority of Americans favor labeling genetically modified (GMO) foods, as a recent HuffPost/YouGov poll shows. Conducted from February 28 to March 1 among 1,000 American adults, the poll found that 82 percent of Americans think GMO foods should be labeled. Only nine percent think they shouldn't be labeled, while eight percent were not sure. This is similar to the results of previous polls. A 2011 poll by ABCNEWS found that 93 percent of those surveyed think the federal government should require labels on GMO foods.
Only 35 percent of those surveyed by the HuffPost/YouGov poll think GMO foods are dangerous to eat, while 21 percent said they think they are safe to eat. The others (44 percent) were not sure. These numbers are down from the ABCNEWS poll which found that 52 percent thought they were unsafe.
Perhaps the reason less people think GMO foods are unsafe to eat is because less people are hearing about them. Despite the fact that the majority of those polled thought GMO foods should be labeled, most haven't heard much about companies developing GMO. In fact, the HuffPost/YouGov poll found that only 22 percent said they had heard a lot about companies developing GMO crops, while 48 percent said they had heard a little, and 25 percent said they had heard nothing.
When it comes to the impact that GMO foods have on the environment, only 35 percent said growing GMO crops is bad for the environment, and 39 percent said they are not sure what impact growing GMO crops will have on the environment. Another 18 percent said it has no impact, and only eight percent said it's good for the environment.
Lawmakers and companies are taking notice
The fact that most Americans want GMO foods to be labeled should serve as an impetus for lawmakers to take action. A number of states have already introduced bills into their legislatures concerning labeling GMO foods including Maryland, Iowa, Illinois and Vermont. Rep. Jared Polis (D-CO) announced plans last month to introduce a congressional bill requiring the labeling of GMO foods.
Companies are also becoming more aware of what consumers want in regards to GMO foods labeling. Whole Foods announced earlier this month that all of the products sold in its stores with GMO ingredients will be labeled by 2018. It is the first national grocery chain to set a deadline for complete GMO labeling. Expect more companies to make announcements regarding GMO labeling as campaigns put pressure on them like the one launched by Organic Voices called the Just Label It campaign.
Don't sit and wait for the Congress or food companies to take action. You can take action by signing the Just Label It petition that reminds the FDA and Congress that consumers have a right to know if foods contain GMO ingredients.
Photo Credit: Daquella manera
---
About the Author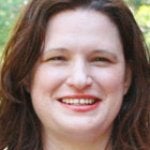 Gina-Marie is a freelance writer armed with a passion for healthy living and a degree in journalism. Hailing from the dry, sunny Central San Joaquin Valley, she hasn't let the heat fry her brain!