Bone Up on the Benefits of Bone Broth [Plus Recipe]
By Naturally Savvy
Basic Bone Broth Recipe
Making your own bone broth takes very little prep time but at least 24 hours of simmering. You will need a large cast iron or stainless steel pot or a crockpot. Since bone broth requires about one full day of simmering, for safety reasons it's best to use a crockpot if you are not going to be home during the cooking process.
The following is a basic recipe using chicken for bone broth. Beef bone broth typically has a longer simmering time; you can get a recipe for beef bone broth here.
Ingredients:
4 quarts cold filtered water
2 tablespoons vinegar (which leaches the minerals from the bones and also combines with fats)
Either: one whole free-range chicken or 2 to 3 lbs bony chicken parts (backs, wings, necks)
1 large onion, chopped
2 carrots, peeled and chopped
3 celery stalks, chopped
Handful of fresh parsley
Directions:
Place all of the ingredients except the parsley into your pot or crockpot. Bring to a boil and then skim off any foamy scum floating on the top. Reduce the heat and simmer for about 2 hours. If you used a whole chicken, now is the time to remove the meat from the bones and put it aside for other uses later, such as chicken soup, salad, or casserole. Once the meat has been removed, continue simmering for 24 hours. If you used bony chicken parts, just continue to simmer for 24 hours. 10 to 15 minutes before the broth is done, remove the bones with a slotted spoon and a strainer.
Use your bone broth as the base for soups, alone as a quick pick-me-up, or add it to stews. Bone broth can be frozen for several months for future use.


Bone Broth Caveat

A 2013 study from experts in the United Kingdom warned about the risk of lead contamination in bone broth. They noted that bones can harbor lead, which can then be released during the preparation of bone broth.
To see how much lead might be present in bone broth, the scientists conducted a blinded, controlled study of organic chicken broth. They discovered that the lead content of broth prepared from cartilage and skin removed from the bone once the chicken had been cooked with the bones and chicken-bone broth both had significantly higher lead concentrations (0.5 and 7.01 ug L(-1), respectively, than tap water [0.89 ug l(-1)].
Naturally, bone broth isn't for everyone, especially our vegetarian and vegan friends. But for those who want to explore an inexpensive and easy way to boost their nutritional intake and experience some other health benefits along the way, bone broth may be just what the doctor ordered.

READ MORE: Simple Kale Chips Recipe
Sources:
Dr. Axe. Bone broth benefits for digestion, arthritis, and cellulite.
Fallon Sally. Weston A. Price Foundation. Broth is beautiful.
Monro JA et al. The risk of lead contamination in bone broth diets. Medical Hypotheses 2013 Apr; 80(4): 389-90
Rennard BO et al. Chick soup inhibits neutrophil chemotaxis in vitro. Chest 2000 Oct; 118(4): 1150-57
Rosen HN et al. Chicken soup revisited: calcium content of soup increases with duration of cooking. Calcified Tissue International 1994 Jun; 54(6): 486-88
---
By
Naturally Savvy
|
August 29, 2016
About the Author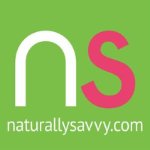 Naturally Savvy