Diabetes Rates on the Decline in the U.S., Says CDC
By Naturally Savvy
Diabetes is finally on the decline in the U.S., according to a recent report from the Center for Disease Control and Prevention. This is good news since it is the seventh leading cause of death in the U.S.
The disease causes blood sugar levels (glucose) to increase above normal levels. Blood sugar is regulated by insulin which is produced in the pancreas. When a person has diabetes, their body doesn't make enough insulin or is not able to use its own insulin as well as it should. This can cause a myriad of health issues including obesity, heart disease, metabolic syndrome, kidney disease, blindness and more.
According to the CDC, new cases have dropped by 20% since 2008. New diabetes cases had been climbing since the 90's, peaking in 2008. For details, see chart below from the Center for Disease Control and Prevention:
David Nathan, MD, Director of the Diabetes Center at Massachusetts General Hospital is optimistic but says:
Nathan believes public awareness of the disease and it's risk factors are likely the main factor for the decline.
Read more stats about diabetes from The Center for Disease Control and Prevention here: Diabetes Fact Sheet CDC
Read more news about the decline in diabetes here.
Sources:
ctvnews.ca: New Diabetes Cases in U.S. Adults are Dropping
nytimes.com: New Diabetes Cases, At Long Last, Begin To Fall In The United States
Yahoo Health: The Diabetes Rate is Actually Declining, says the CDC
[Editor's Note: If you want to learn to eat healthier, click here to sign up for a Naturally Savvy Get Healthy Challenge.]
---
By
Naturally Savvy
|
December 28, 2015
About the Author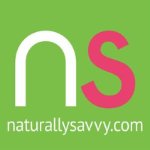 Naturally Savvy