EWG's Annual Guide Helps Consumers Buy Produce, Despite Criticism
It can be daunting deciding which fruits and vegetables absolutely have to be organic. Luckily, Environmental Working Group (EWG) puts out an annual guide with a Dirty Dozen list, produce with the highest pesticide residues, and a Clean 15 list, ones with the least amount of residues.
Read more: Strawberries Top the List of the EWG's Dirty Dozen List
The EWG's Shopper's Guide to Pesticides in Produce is extremely helpful to concerned consumers but not everyone is thrilled with it. The Alliance for Food and Farming issued a press release that painted the guide in a negative light.


It went as far as recommending that "consumers who may still be concerned about pesticide residues, they should simply wash their fruits and vegetables." Source Watch characterizes the Alliance for Food and Farming as "a front group for the fruit and vegetable industry, declaring the safety of numerous pesticides."
The truth is that some of the pesticides sprayed by the tons on produce are very harmful and have been linked to a slew of health problems, including cancer. Take strawberries, the produce that topped the Dirty Dozen list. Knocking apples from the number one spot, it is not surprising that the porous little fruit top the list as they easily absorb chemicals. Almost all strawberries tested by the U.S. Department of Agriculture (USDA), a whopping 98 percent, contained pesticide residues. Forty percent of the strawberry samples tested by the USDA had 10 or more types of pesticide residues, while some had 17 different pesticide residues.




Americans love strawberries, eating almost eight pounds annually. Those strawberries are laden with toxic pesticides, as tests done by the USDA in 2009 and 2014 show. The tests found 5.75 different pesticides per sample. Other produce tested only had 1.74 pesticides per sample. Carbendazim was one of the pesticides found on the strawberry samples tested. Banned in the European Union, carbendazim is a fungicide that is hormone-disrupting and can damage the male reproductive system. The USDA found it on 30 percent of the 2014 samples.

Read more: 13 Reasons to Avoid Pesticides
Two other types of pesticides detected on USDA samples tested were bifenthrin and malathion. Bifenthrin, an insecticide California regulators classify as a possible human carcinogen, was found on over 40 percent of the 2014 samples. Malathion, toxic to the nervous system and classified as a probable human carcinogen by the International Agency for Cancer Research, was found on over 20 percent of the 2009 samples and 10 percent of the 2014 samples.
The USDA results are not illegal. "It is startling to see how heavily strawberries are contaminated with residues of hazardous pesticides, but even more shocking is that these residues don't violate the weak U.S. laws and regulations on pesticides in food," said Sonya Lunder, EWG Senior Analyst said in a statement.
Concerned consumers who want to minimize exposure to pesticides can simply print out the 2016 Shopper's Guide to Pesticides in Produce and use it at the grocery store.
---
About the Author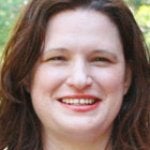 Gina-Marie is a freelance writer armed with a passion for healthy living and a degree in journalism. Hailing from the dry, sunny Central San Joaquin Valley, she hasn't let the heat fry her brain!