Fiber: The Next Generation
By Naturally Savvy
The daily fiber requirement for men and women is between 25 grams to 38 grams. Anyone over 50 years old needs even more (up to 50 grams of fiber). The health benefits of dietary fiber include weight management, reduced cholesterol and regulation of blood glucose levels. Though many are aware of these benefits, most of us consume only half of the recommended intake - a mere 13 grams. Why are we missing the mark when fiber is easily sourced from fruits, vegetables, whole grain foods, and beans?

Fiber is only found in plant foods. It isn't in meat or animal products, and only minimal amounts are available from white bread, rice, pasta, or potatoes.

Fiber Facts:
Fiber can help lower cholesterol and body fat by absorbing fat and cholesterol from food.
Fiber reduces the amount of food you eat and helps you feel full for a longer period of time.
A high fiber diet lowers the risk of many diseases, most notably heart disease, diabetes, high blood pressure, obesity, and certain cancers.
Though the health benefits of dietary fiber are widely recognized, people using fiber supplements (also known as functional fiber) generally buy them to mitigate constipation. If the thought of a fiber supplement conjures up images of sticky clumps of powder that must be choked down before permanently sticking to your glass, think again. There is a whole new generation of fiber supplements available today.
The most popular trend has been a soluble fiber extracted from chicory root called inulin. Safe for diabetics, inulin resists digestion by humans and reaches the colon intact (where it acts as a prebiotic), binding and removing cholesterol, fat, and dangerous hormones along the way. Inulin's texture makes it suitable for a variety of uses and it is now added to many commercial foods, including pasta. Although refined foods with added inulin contain as much fiber as their whole grain counterparts (approximately 9 grams per 85 gram serving), they lack the valuable minerals and vitamins provided by foods prepared from the whole grain. As a fiber supplement, inulin completely dissolves in water and has no flavor. It is available as Fiberrific and Metamucil's Fibersure and can be found blended with stevia as a sugar substitute.
Salba, an ancient plant belonging to the mint family, is recognized as a super-food with many clinically proven health benefits. In addition to being an excellent fiber source (mostly insoluble, which creates bulk for stool), Salba provides omega-3 and other essential nutrients, including calcium and iron. Two tablespoons of Salba contain a whopping 15 grams of fiber! In fact, Salba is well-suited to use with a range of foods including cereals, breads and bakery products, pasta, soups, and mayonnaise.
Fiber rich foods are at your finger tips. Gradually increase the amount of fiber in your diet by introducing interesting and tasty ingredients, such as beans and fresh or dried fruit.
For a quick fiber-rich dip, blend a rinsed can of beans (black beans or white kidney beans) with a tablespoon of olive oil and a teaspoon of balsamic vinegar or a squeeze of lemon juice. Serve with veggies, tortilla chips, or crackers.
---
By
Naturally Savvy
|
June 16, 2012
About the Author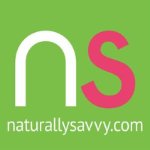 Naturally Savvy