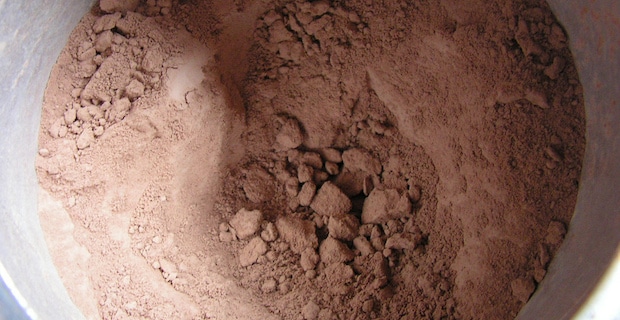 Chocolate lovers need no excuse, but consumption of cocoa powder has picked up steam in the health and wellness world as it is rich in antioxidants and has also been known to lower blood pressure. It's also one of the more versatile foods out there, as you can use it in your coffee in the morning, make a nice hot cup of hot chocolate, or even use it in your baked goods and savory dishes. Here's another reason to consider adding cocoa to your diet: It could also reduce inflammation and control diabetes.
The Penn State study discovered that "mice fed cocoa have a reduced risk of obesity-related inflammation and type-2 diabetes," reported Confectionery News.
Read more about the symptoms of diabetes
Joshua Lambert, an author of the study, stated that "cocoa powder is low in fat and low in sugar. We looked at cocoa because it contains a lot of polyphenolic compounds, so it is analogous to things like green tea and wine, which researchers have been studying for some of their health benefits."
According to the researchers, the team took blood and tissue samples from 126 male mice, who were "either fed a low or high fat diet for 18 weeks. After eight weeks some mice in the high fat group had their diet supplemented with 8% cocoa powder – the human equivalent of 10 tablespoons of cocoa powder." The result, was that the liver triglyceride levels in the mice were 32% lower and their overall weight gain was almost 16% less than the control group. Liver triglyceride levels can indicate ones susceptibility to liver disease.
Lambert wrote that "there wasn't as big of an effect on the body weight as we expected, but I was surprised at the dramatic reduction of inflammation and fatty liver disease."
Whether you're looking to control diabetes or you're just a chocolate lover looking at adding more cocoa to your diet, try more cocoa in your diet!
Photo Credit: LilyBaySoap
References: Confectionary News