Green Tea May Help With Blood Sugar Management
Green tea consumption has long been associated with better health outcomes including reduced risk for Alzheimer's disease, cancer, cardiovascular disease and weight management. A new study published in the July 2013 issue of The American Journal of Clinical Nutrition found improvements in both fasting blood sugar levels, as well as A1C levels; an indicator used to measure the average blood sugar over the long term.
The study details
This was a meta-analysis; a study that tries to estimate the overall results of several other studies to get a truer understanding of the total research findings. This analysis looked at 17 studies on green tea using both green tea extracts, and supplements, and green tea as a beverage. The benefits of green tea are attributed to its polyphenol content, most notably EGCG which was used as a marker for total polyphenol consumption.
What did this meta-analysis find?
The supplement studies used doses ranging from 200 to 800 mg of EGCG and the studies using beverages ranged from 364 to 582 mg. To put this into perspective, one cup of a good quality green tea, such as Japanese Sencha, has about 150 mg of EGCG compared to 30 to 45 mg found in a typical, run-of-the-mill green tea using tea bags.
While there was a statistically significant decrease in fasting blood sugar by 0.09 mmol/L with the green tea consumption compared to the non-green tea groups, a decrease of this magnitude doesn't have clinically meaningful significance in real life. When it comes to blood sugar management using diet or drugs, reductions of 1.0 mmol/L or more are desirable, reductions that can easily be achieved using other standard interventions such as diet, exercise and medication. A 1.0 mmol reduction is over 11 x greater than the 0.09 mmol reduction found in this study. A1C decreased by 0.3% however, but the importance of such a small change is unknown.
Of note, there wasn't what is referred to a dose response meaning that improvements with blood sugar management were not seen with increasing green tea consumption.
Bottom line
Because there wasn't increasing benefits on blood sugar levels with greater intakes of green tea, like there is with weight loss or exercise, it's difficult to determine an optimal dose of green tea consumption as part of a dietary prescription for blood sugar management. What is needed are long-term, high-quality studies before any specific recommendation, or claims can be made regarding the therapeutic effect of green tea for this specific health issue.
References:
http://ajcn.nutrition.org/content/early/2013/06/26/ajcn.112.052746.abstract
http://www.nutraingredients-usa.com/Research/Green-tea-shows-benefits-for-blood-sugar-management-Meta-analysis
Photo credit: Christian Kaden
---
About the Author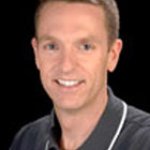 Doug Cook, RD MHSc is a Registered Dietitian Nutritionist and Diabetes Educator who uses a holistic and science-based approach to his practice. www.dougcookrd.com.