Life Extension: How to Live to Beyond 125! Part 1
When I was 15 years old when my interest in health began. Since then, I have been fascinated by how other cultures not only live longer and healthier, but with few of the illnesses of most wealthy and industrialized countries. I have found eight cultures with envious records of longevity: Georgia (Russia), Hunza (Pakistan), Mongolia, Okinawa (Japan), Peru, Vicambia, Ecuador, Lesser Flamingos (East Africa), Aztec (Mexico), Navajo (United States).

It is also interesting to note that the healthiest and longest living people live the furthest away from medical care!

The oldest living documented person on record is Madame Jeanne Calment of France, who died at the age of 122 years in August 1997.

I realized that if we follow the crowd, we would never come close to her longevity. So, I made a conscious choice years ago not follow the crowd. But, I was sad to see so many people suffer unnecessarily. Society has us believing there are many unknown reasons why we get ill, and that diet, lifestyle, emotions and spiritual beliefs have little to do with our well-being. Nothing is further from the truth.

The World Health Organization (WHO) states that at least 120 countries have life expectancies of 66 years. This is compared to only 48 years of age in 1955. But the WHO lists that the United States ranks only 18th of the developed nations in life expectancy despite being one of the wealthiest nations in the world.

On average, women live to 79 and men until the age of 75 in North America. But while we may be living longer, how many healthy people do you know past the age of 60? The North American average ist by the time we reach the age of 40, we start to have chronic health problems. By the age of 50, we are on medication for the rest of our lives.

Knowledge + Action = Wisdom

Unfortunately, parents, schools, and the majority ofpeople in the health care field do not teach us proper body function. We are led to believe headaches, bloating, fatigue, acne, moodiness, PMS and menopausal symptoms are natural and that we should take medications to overcome them.

Bernard Jensen, DC, a pioneer in colon therapy and iridology in the United States, estimated that 80 per cent of health care problems are related to the colon! I have asked hundreds of people how many bowel movements they have on a daily basis. I estimate that less than 20 per cent have proper bowel function. How many do you have daily? The correct answer is one bowel movement for each meal! So, two to three movements per day are normal. Most clients I see have 7 to 10 movements per week; yet they eat 21 meals per week!

However, the chief problem is not what we eliminate, but what we take into our bodies.

"The second leading cause of preventable death is... being overweight!"
Edward C. Koop, former Surgeon General of the United States

I have created a simple program of life extension techniques, starting with the most powerful technique - under eating.

The more you eat, the harder your body has to work and the more energy is expended. This drains your life force and speeds up aging. Overeating is one of the major factors behind children maturing at a younger age. The other is the increased exposure to chemicals that mimic our hormones. Very obese people rarely live past the age of 60. Obesity is considered 25 per cent over ideal weight. Overeating shortens your life span while undereating can increase it. Undereating naturally releases more growth hormone!

There has never in the history of the planet been an overweight or obese 100-year-old person.

I often get asked how long I would like to live. I will answer this at the end of the article and let's see if your answer changes by the time you finish reading. It is interesting to note the answers I get when I ask people this same question. Most say they would like to live until they are 60 to 70 years old; some say 80; and fewer yet, say 90.

The life spans I have researched range from as low as 59 in Bombay, India to extremes of 100 to 120 or more in the Hunza tribe in Tibet. The best-documented life span and lowest incidence of illness is in Okinawa, Japan. Knowing that other cultures are living longer and healthier, why not try to do more of what they do? Diet is the biggest factor in the longest-living cultures.

Live Long & Stay Forever Healthy!
---
About the Author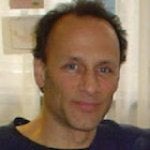 Wayne has been lecturing and consulting for over 15 years and is the developer of the Forever Healthy Life Extension Program. Mr. Gendel has studied a variety of health modalities with some of the top world-renowned professionals including Dr. Ann Wigmore and Dr. Brian Clement of the Hippocrates Health Institute and is a Hippocrates Health Educator. He is a dynamic inspirational speaker and educator in the natural health industry, and is known for practicing what he preaches.
Wayne empowers people by going beyond manufacturer product claims to bring out the truth about the products we consume. The Forever Healthy Life Extension Program encourages individuals to live longer, healthier, disease-free lives by combining the wisdom of many world-famous health programs and research data from cultures around the world. Wayne researches products to ensure they meet the highest standards for consumption. His research goes beyond suppliers' claims as Wayne and his team looks for the truth regarding ingredient panels and how products are made. Through his research, Wayne has come across many products that contain undisclosed synthetic ingredients such as chemical solvents, binders, fillers, preservatives, etc. that are not required to be listed on the label. He believes that synthetic ingredients are not suitable for humans to eat.
Wayne is a regular on TV, Radio and is a sought after public speaker at universities, health centers and trade shows.