Naturally Savvy Health Brief: Polyphenols and Longevity, Lutein and Artery Health, and Magnesium Improves Elderly Sleep

High intake of dietary polyphenols is associated with longevity
A new study, the first of its kind, has found that a diet high in polyphenols is associated with a 30 percent reduction in mortality in older adults.
Polyphenols are naturally occurring compounds found in plants. They've long been known for their antioxidant properties but research is now finding that they have a positive influence on our genes too.
A 12-year study that followed 807 men and women over the age of 65 found that a polyphenol-rich diet, including foods like fruits, vegetables, whole grains, herbs, spices and legumes, reduced the risk of mortality by 30 percent compared to a diet lower in polyphenols.
This was published in the September 2013 issue of the Journal of Nutrition.
Read more about the healthiest fruits and vegetables

Effects of lutein and lycopene on carotid artery thickness
Two common carotenoids benefit artery health by reducing intima-media thickness, a measure of artery-narrowing which is a marker of atherosclerosis.
Subjects were randomized into one of three groups, a placebo group, those who took 20 mg of lutein, and those who took 20 mg of both lutein and lycopene. Artery wall thickness was measured using the gold standard: doppler ultrasound. Both groups receiving the carotenoid supplements found significant decreases in intima-media thickness, or less narrowing, with the greatest benefit in the lutein and lycopene combination group.
This was published in the September 2013 issue of the British Journal of Nutrition.
Magnesium may improve sleep quality in the elderly
Magnesium is a natural calcium channel blocker helping to relax both blood vessels and muscle tissue and has long been promoted as an anti-stress nutrient.
In a recent study, magnesium was found to benefit a couple of parameters of sleep in the elderly. A group of 43 subjects were split into one of two groups, those who took a placebo and those who took 500 mg of magnesium oxide twice a day providing 250 mg of elemental magnesium.
There was no difference in total sleep time, but the magnesium supplemented group had a 14.5 percent reduction on the Insomnia Severity Index, a 15.4 percent reduction in the amount of time needed to fall asleep and an 8.9 percent increase in sleep efficiency; improving both subjective and objective measures of insomnia.
This was published in the December 2012 issue of the Journal of Research in Medical Sciences.
Read more about sleep deprivation

Photo credit: Matthew Kenwrick
---
About the Author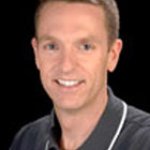 Doug Cook, RD MHSc is a Registered Dietitian Nutritionist and Diabetes Educator who uses a holistic and science-based approach to his practice. www.dougcookrd.com.