Naturally Savvy Health Brief: Probiotics and Obesity, Fish Oils Reduce Breast Cancer Risk, and Vitamin D Improves Bone Health
Probiotics may help to counter obesity and diabetes: NIH study
A daily dose of probiotics may prevent weight gain and insulin resistance in mice, says a new study from scientists at the US National Institutes of Health (NIH) with implications for obesity and diabetes.
The bacteria in our intestines play an important role in health and it's known that the bacteria populations are different between lean and obese individuals; those who lose weight revert to having a bacteria population similar to lean people. This new study looked a particular blend of 8 different strains to see how they might influence factors affecting weight.
Using a medicinal probiotic call VSL#3 resulted in an increase in short chain fatty acids, specifically butyrate, which increases the production of GLP-1, a hormone that is normally produced under ideal conditions. Its role is to reduce appetite after eating and improves insulin resistance. The degree to which these results can be extended to other probiotic strains and products is unknown at this time.
This study was published in the July 2013 issue The Journal of Biological Chemistry.
Fish And Fish Oils May Reduce Risk Of Breast Cancer
Consuming fish and fish oils can significantly lower a person's risk of developing breast cancer, according to a new study. The researchers reviewed 26 different independent prospective cohort studies involving more than 800,000 participants and more than 20,000 cases of breast cancer; they found that a high intake of fish and marine [seafood] omega-3 polyunsaturated fatty acids was associated with a 14 percent reduced risk of breast cancer.
To consume the amount of omega-3 fats found to be protective, about a 5 percent decrease in breast cancer risk for every 100 mg of EPA and DHA consumed, people should strive to eat the recommended two servings of fatty fish each week; alternatively, fish oil supplements are an option. The plant form of omega 3 fat, alpha-linoleic acid did not confer any anti-cancer benefits.
This study was published in the June issue of The British Medical Journal.
Low Vitamin D Levels May Speed Up Bone Aging: Study
Vitamin D deficiency may not only reduce bone density, but also detrimentally affect bone quality, and speed up the aging of human bone, says a new study.
Using the latest high technology, researchers demonstrated that low blood levels of vitamin D, defined as less than 50 nmol/L or 20 ng/L, was associated with less mineralization on the surface of the bone, as well as structural characteristics similar to more brittle bones of older individuals.
Researchers found that deeper bone tissue was over-mineralized at the expense of the surface bone tissue resulting in structural changes increasing the risk for fracture. Bone was unable to naturally remodel with a more even distribution of minerals such as calcium, phosphorus and magnesium throughout the bone; adequate vitamin D levels is necessary for this to happen.
This study was published in the July issue 2013 issue of the journal Science Translational Medicine.
Photo Credit: iStock, Doug Cook
---
About the Author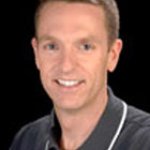 Doug Cook, RD MHSc is a Registered Dietitian Nutritionist and Diabetes Educator who uses a holistic and science-based approach to his practice. www.dougcookrd.com.