Organic Food: Is It More Nutritious?
To decide if organic food is more nutritious than non-organic we could either go the scientific route and look at some conflicting studies on the subject or we could consider anecdotal evidence injected with a little intuition. I think it would be valuable to look at the topic both ways because they help us evaluate it in a holistic manner.
The Science
A 2012 review of reports comparing the nutritional value of organic and non-organic food found that although there was, for example, 30 percent less evidence of pesticide in the urine of children who ate an organic diet, there was no difference in the levels of nutrients such as vitamins and minerals. This is the review foremost in our minds because it is recent, however, it is not the only study available on the subject.
A 2001 study by the British Soil Association entitled Myth and Reality Organic vs. Non-organic: the Facts cites a 12-year German study and an American study, both of which found higher levels of nutrients in organic foods vs. in non-organic foods. For example, the American study found the following higher levels of minerals in organic foods:
63 percent more calcium
73 percent more iron
125 percent more potassium
60 percent more zinc
And there was 29 percent less mercury, which is toxic to humans.
Read more about other studies on the nutritional quality of organic vs. non-organic food
The Anecdotes
It is difficult sometimes to pinpoint what aspect of a diet change has helped someone to better health. For instance, I recovered from severe eczema by changing what I ate; one of the changes being to take in only organic food because intuition had told me my body was poisoned. Eating organic food and removing foods that I was sensitive to allowed my body's immune response to subside. Doing so also let my digestive system recover to the point that it was able to absorb the nutrients I desperately needed to heal my skin. I believe that the nutrients in the organic food were better quality and more plentiful, and that they were a contributing factor in the complex framework that made up my healing but I have no way of proving that.
And then there's the story told by my fellow student during our studies at the Institute of Holistic Nutrition. When she and her family immigrated to Canada from Russia, they ate the same diet they had while in Russia, however, they all mysteriously put on a few pounds. As they decided to eat more healthily by incorporating more organic foods in their meals (without changing the recipes they used), the pounds just fell off again. The reason for their weight loss may not necessarily be that the organic food was more nutritious, but rather that toxins in non-organic food can cause weight gain, as discussed in the study Chemical toxins: a hypothesis to explain the global obesity epidemic. Either way, it's a good result and suggests that organic foods have the possibility to promote normal body weight.
Read more about why it's worth eating organic
By now you can see that although opinions are divided on whether organic food is more nutritious than non-organic, there are many excellent reasons to choose the former.
Two of the best reasons to eat organic are that we can save the health of farm workers by protecting them from chemicals that cause cancer and all sorts of other illnesses, and save the health of our land so that it can sustain us for years to come.
What will your reasons be?
Photo credit: Rachelandrew
---
About the Author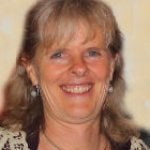 Sue Ansell is a holistic nutritionist and freelance writer. Sue loves to help people with good food choices, as making better choices helped her own body deal with eczema, digestion issues, improve her cardiovascular health, and lose weight.