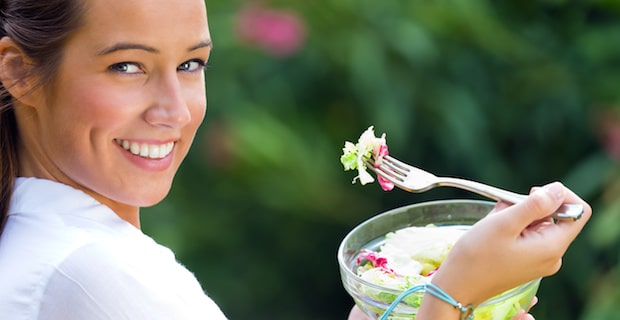 It is a well-known fact that certain type of estrogen (Estradiol) makes most breast cancers grow. The levels of estrogen have been found to be higher in many studies in women with breast cancer vs. women that do not have breast cancer. Naturally it would stand to reason that if we can manage to reduce the levels of estrogen (estradiol) in women we can also reduce the risk of breast cancer significantly.
So, how do we reduce the levels of estrogen? It is not so easy since we are inundated with estrogen promoting commercial products, industrial pollutants, xenoestrogens, along with processed foods loaded with estrogen mimicking chemicals. Many women successfully use products like I3C, DIM, calcium-D-glucorate, etc., to help reduce their levels of estrogen, yet nothing can be as effective as the dietary measures that you practice.
In my own clinical practice I've come across many women that have been appropriately prescribed bio-identical progesterone or testosterone yet they consume coffee and alcohol, which aromatizes (converts) these hormones to estradiol. For instance, just 2 cups of coffee per day will rob you of 60% of your testosterone and convert it to estradiol. In addition, coffee will promote dehydration, loss of calcium and raise the level of acidity. The same goes for wine consumption: it also converts testosterone to estradiol, which is a cancer promoting estrogen.
A note of caution to women using bio-identical hormone therapy – if you're consuming caffeine or alcohol, even in small amounts, you may not be getting the benefits of your bio-identical hormone therapy and, worse, you may be creating a big problem for yourself in the future and increasing your risk of breast cancer.
Read more about reducing your breast cancer risk with armpit cleansing
Now, how does one reduce estradiol in your body naturally? The most simple and effective way is through your diet. Women that consume more animal based foods have higher levels of estradiol compared to the vegetarian population.
There are several reasons for this: First, animal foods for the most part contain fat that retains toxic elements along with estrogenic hormones fed to animals. Same hormones are then transferred to humans via food consumption. Second, vegetarians consume way more fiber that prevents reabsorption of estrogen through the intestinal tract. Fiber binds to estrogen in the intestinal tract and helps with elimination, whereas low fiber diets cannot accomplish that.
This explains why there is lower incidence of breast cancer among vegetarians. Plant based foods along with non-processed grains contain higher fiber content compared to animal based foods that are extremely low in fiber. In short, the more fiber you have in your diet, the lower your levels of estradiol, and the lower your risk of breast cancer.
Read more about fiber and weight loss
Next time you are making a choice of what ends up on your dinner plate, please keep in mind that there are many delicious foods that will support reducing estradiol and protect you from breast cancer.
This article originally appeared on ThermographyClinic.com.