Study Finds Manuka Honey May Prevent Cancer

The health benefits of honey have been known to include it being an immunity booster, an anti-bacterial agent, and a digestive aid, amongst others, but Yahoo! News reports that research out of United Arab Emirates University (UAEU) has found that Manuka honey, a honey that comes from bees that feed on Manuka bushes (native to New Zealand and Australia), in particular also has significant cancer fighting capabilities when it comes to reducing the growth of tumors in skin, breast, and colon tissue.
The researchers at UAEU spent five years injecting the honey intravenously into animal skin tumor cells of those three organs in conjunction with chemotherapy. The results were that as little as a one percent concentration of the Manuka honey reduced the growth of cancer cells by as much as a 70 percent, and provided an increased chance of the animal's overall survival rate.
"Our findings provided conclusive evidence that Manuka acts directly by inducing apoptosis, or programmed cell death, in cancer cells," said Basel Al Ramadi, professor and chairman of the Department of Medical Microbiology and Immunology, College of Medicine and Health Sciences at the UAEU after performing additional experiments at the molecular level.
Not only did the Manuka honey reduce the cancer cell growth in the testing, but it is also believed that it aided in alleviating the toxic side effects of the chemotherapy.
Read more about cancer prevention
Manuka honey is a rather expensive food to indulge in, but with such significant health benefits, those who are fighting cancer or are at higher risk of contracting these particular types of cancer will likely find that it is worth the investment to stock it in your pantry. Get the benefits of Manuka honey by adding it to your smoothie or spreading a small amount of it on your toast. It's a simple way to get a big boost to your health.
Image Credit: alsjhc
---
About the Author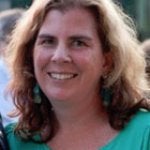 Sarah
Fernandez
is a freelance writer and designer specializing in home decorating and parenting. She loves gardening and the beach.