The Grassroots Effect On GMO Labeling
Genetically modified foods are a big topic in the news these days. Grassroots movements including signing petitions and liking Facebook pages of activist organizations can make a big difference in spreading awareness about the risks associated with GMO foods.
For those following the push for legislation that would require labeling GMOs in the U.S. like more 60 countries around the world including Brazil, China, Russia and the EU, it can be a frustrating roller coaster ride of emotions. Just when it seems like momentum shifts, another biotech company receives uncondtional deregulation for GMO alfalfa, sugar beets or GE salmon (approval expected). It's time to look on the bright side.
Read more about the 8 most common GMO foods
What really is the result of people expressing their opinions through signing petitions, going on marches, and writing letters to government officials? Since California's Proposition 37 was shut down, more than 30 states are introducing bills, campaigns or initiatives to tackle the topic of this labeling initiative (including the most recent victory in Vermont). A recent poll revealed that 91 percent of Americans disapprove of unlabeled genetically modified foods. Retailers are responding rapidly to the upcoming approval of GE salmon. Whole Foods, Trader Joes, and other chains representing more than 2,000 U.S. stores have signed an agreement vowing not to sell genetically modified salmon if approved by the FDA.
The biggest showing of numbers comes from the Just Label It petition to the FDA requesting the agency enact regulations to label GMOs. The petition currently has more than 1 million signatures, and the list continues to grow.
It appears that despite government regulations or approvals, people will decide for themselves how to protect their health. Coalitions and groups are forming, and the big retail giants are offering their support. Whole Foods Market co-founder, John Mackey, says that they didn't have much choice in comitting to GMO labeling by 2018, because their customers don't want unlabeled GMOs. In other words, people are putting their money where their mouth is and it's causing quite a commotion.
Read more about General Mills taking GMOs out of Cheerios
The next time a naysayer tries to put down your efforts to make a difference and demand GMO labeling, you can send them to some of the Facebook pages and websites that are encouraged activity. You can even tell them to check out the top ten non-GMO achievements of 2012. Lastly, always remember what American anthropologist Margaret Mead said. "Never doubt that a small group of thoughtful, committed, citizens can change the world. Indeed, it is the only thing that ever has."
Photo credit: Just Label It
---
About the Author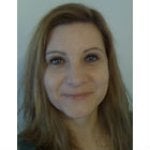 Eleanor Healy is a writer with a passion for holistic health. As a Registered Holistic Nutritionist (RHN), Reiki Master/Teacher and former Child and Youth Care worker, she spent many years navigating the choppy waters of burnout and trying to stay balanced in a demanding world. Her mission is to offer practical tips and techniques from her own trial and error process, so that you can live your best life! Follow Eleanor on
Facebook
and keep in touch with her at
[email protected]
.