The Truth About Whole Foods GMO Labeling
Earlier this month, a major shift occurred in the grocery industry when Whole Foods Market announced that by 2018 it would require every product in its U.S. and Canadian stores that contains GMO ingredients to be labeled as such. It is the first national grocery chain to set a deadline for complete GMO labeling. While Whole Foods should be commended, five years seems like a long time for American and Canadian customers to wait for GMO products to be labeled as Whole Foods already labels GMO products in its U.K. stores.
What is the company's reason for the five-year timetable? In a letter posted on the companies website, Whole Foods co-CEO Walter Robb said, "This is a complicated issue, and we wanted to give our supplier partners enough time to make this change." Robb added, "Fortunately, many of our suppliers are already well on their way to moving to non-GMO ingredients and a good number are already there. While five years is the deadline, we know there will be progress much sooner and we plan to announce key milestones along the way."
The Organic Consumers Association (OCA) levels criticism at the time table in an article, telling the grocery store chain, "You can do better." As the OCA article points out, Whole Foods just might have to do better in the state of Washington, as in November voters will decide if GMO labeling should be mandatory.
The OCA article also looks at what it believes prompted Whole Foods to make the announcement regarding GMO labeling: consumer pressure. The article cites several instances in which consumers pressured Whole Foods on GMO labeling, including during the 2012 election in California. The company "dragged its heels" when it came to support California's failed ballot initiative, Prop 37, which would have required GMO foods to be labeled in the golden state. Consumers "hammered" the company for not supporting the measure, and finally the company "offered a lukewarm endorsement" but didn't contribute financially to the Yes on 37 campaign.
The OCA is not the only consumer advocacy organization to criticize Whole Foods for their timetable. Dave Murphy, founder and executive director of Food Democracy Now!, said, "While this is a step in the right direction, Whole Foods' customers shouldn't have to wait another half decade to get common sense labeling of genetically engineered ingredients in their products that they sell unlabeled every day."
If you are a Whole Foods customer who would like the company to speed up its GMO labeling timetable, you can take action. Sign the Causes petition, "Tell Whole Foods Market to Label Its GMOs -- By 2015, Not 2018."
Photo: bookgrl
---
About the Author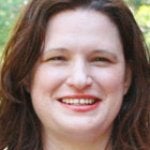 Gina-Marie is a freelance writer armed with a passion for healthy living and a degree in journalism. Hailing from the dry, sunny Central San Joaquin Valley, she hasn't let the heat fry her brain!