Tips For Simple, Healthy Side Dishes
Once you determine your holiday main course, the next decision focuses on side dishes to accompany your meal. This daunting task is enough to put many of us into panic mode. As we sift through family favorites and long forgotten recipe books, we mentally calculate how many shopping trips it will take to find all the needed ingredients, how long each dish will take to prepare, and do we have enough oven, stove, and refrigerator space to cook and store everything. And how much will it cost to prepare these gourmet dishes? Will the meal exceed my budget?
Delicious side dishes do not need to be complicated or expensive. In fact, most flavorsome dishes can be made with 5 or 6 common ingredients and prepared in 30 minutes or less. Some dishes may require a few minutes more, but for the most part, you can whip up an array of quick dishes to please any pallet, simply by following these guidelines.
Read more about why you should home cook your meals
Select Seasonal Fruits and Vegetables
Choose recipes that call for in season fruits and vegetables. These generally cost less than out of season produce. Winter favorites include: broccoli, Brussels sprouts, rapini, collard greens, spinach, fennel, cabbage, sweet potato, squash, yams, parsnips, kale, spinach, pomegranates, pears, clementine oranges, cranberries and apples.
Check your inventory
Holiday entertaining is a great time to use pantry or freezer items you may have purchased earlier when you had an intention to follow a recipe now filed away and forgotten. You know what I mean… that package of bulgur or wild rice that's in the back of the cupboard, or perhaps the jar of fennel seeds that hasn't been opened. Create or find recipes that use ingredients you already have on hand to reduce your grocery bill.
Plan according to your space
Don't select side dish recipes that require an oven if you are also roasting a turkey at the same time. If oven space is limited, choose recipes that can be prepared on the stovetop. Make sure they can be prepared easily and allow you to cook more than one dish at a time in your kitchen. You can have at least four different things cooking on the stove at any given time. Otherwise, prepare more raw dishes that can be stored in the refrigerator. Using kitchen space efficiently saves time and alleviates stress.
Make it colorful
An attractive spread begins with color combinations that arouse your guests' interests. Create dishes that mix red, green, yellow and orange colored fruits or vegetables together to form a medley of vibrant colors. Often these color combinations make interesting flavor combinations too. You'll be surprised how easily steamed broccoli can go from boring to exhilarating when you add some bright orange, red or yellow peppers. Try adding pomegranates or cranberries to your mixed green salad for a little splash of culinary excitement. Be daring and creative. You may be pleasantly surprised by the results.
Read more about the health benefits of colorful fruits and vegetables
Vary your Flavors
You don't need lots of ingredients to create tantalizing side dishes. You need ingredients that combine well together and offer a variety of flavors such as sweet, salty, spicy and sour. Try adding fruit to bitter greens for an interesting taste sensation, or spicy chili to sweet squash. Often, one or two different spices or herbs are all you need to bring out the flavors in your dish. If you plan to have several side dishes available, try to select dishes that are different from one another in flavor, texture and overall presentation. Create one sweet, one spicy, one sour. Your guests will love the variety.
[Editor's Note: If you want to learn more about how to choose healthy foods, click here to sign up for a Naturally Savvy Get Healthy Challenge.]


Image: Chris Fleming

---
About the Author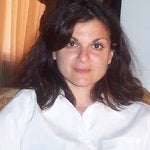 Joanne is a Registered Holistic Nutritionist. Her interest in nutrition and holistic health was ignited as a result of her desire to instil positive eating and lifestyle choices in her family. As a mother of three active school-aged children, Joanne knows firsthand the challenges busy families face in choosing and preparing healthy meals. Her special interests are in promoting healthy traditional diets at home and helping families meet the changing nutritional needs of their growing children.

Joanne also holds a Bachelor of Arts degree in English Literature and a post graduate certificate diploma in Public Relations. She has worked in nonprofit and corporate PR for the past 15 years. Joanne believes the key to healthy living lies in natural nutrition and has taken a keen interest in wanting to raise public awareness of the benefits of natural living. In addition to her freelance public relations writing and event planning services, Joanne has a nutrition consulting practice offering one-on-one consulting, group workshops and menu planning for families.