Toxic BPA in Canned Foods is Widespread
Canned foods are everywhere on grocery store shelves. They may not be the safest food choice. Bisphenol A (BPA) is a chemical used to line canned foods, and it has been linked to a slew of health concerns including obesity, diabetes and fertility problems.
Read more: 5 Ways to Avoid BPA
BPA exposure is widespread in the U.S. Detectable levels of BPA were found in 93 percent of over 2,500 urine samples from Americans six years and older in a test by the Centers for Disease Control and Prevention in 2003 and 2004. According to the National Institute of Environmental Health Sciences (NIEHS), the findings of the National Health and Nutrition Examination Survey are considered to be representative of exposures to BPA in the U.S.
Last spring, the state of California decided to add BPA to its list of chemicals that require public warnings under Proposition 65, a ballot measure voters approved in 1986. However, recently the California Environmental Protection Agency (EPA) announced that it will delay the warnings that would have been printed on canned foods lined with BPA, the Los Angeles Times reports. What the EPA will do instead is simply require warnings about BPA to be posted at checkout counters on May 11.
Read more: BPA Added to California's Prop 65 List of Harmful Chemicals
The California EPA's rationale for deciding to delay the warnings on canned foods with BPA is that it "would be kind of chaotic," said a state official. The concern is that people in low-income communities might just stop eating canned foods and not get enough fruits and vegetables.
The problem with that rationale is that BPA is a toxic chemical found in many, if not most, canned foods. BPA was found in 67 percent of the cans tested, according to a joint report on BPA by the Breast Cancer Fund, Campaign for Healthier Solutions, Clean Production Action, Ecology Center, and Mind the Store Campaign revealed. And this is despite the consumer demand for BPA-free packaging.

The report's findings show that BPA is present in the canned foods produced by big name brands:
100 percent of Campbell's cans tested contained BPA, despite claims from the company that it is making progress to transition away from BPA.
71 percent of Del Monte cans tested contained BPA. (Del Monte recently announced that it will begin removing BPA)
50 percent of General Mills cans tested contained BPA.
Fewer canned foods from McCormick & Company and Nestlé were tested, but all cans were found to contain BPA. Both companies have stated they plan to transition away from the use of BPA.
Smaller brands also use BPA. The three cans of Empire Limited Company tested contained BPA. All cans tested of Goya Foods, Ocean Spray Cranberries, Thai Agri Foods and Vilore Foods had BPA in the lining.


Canned food from private label brands by grocery stores and big box retailers were also found to contain BPA. In fact, 62 percent of retailers' private-label canned food tested positive for BPA. That includes Albertsons, Target, Trader Joe's, Walmart, Whole Foods, Dollar General, Dollar Tree, and Kroger.
What you can do to protect yourself from BPA exposure?
There are steps consumers can take to protect themselves from exposure to BPA. One of those steps is a simple one. Avoid canned foods whenever possible, and choose fresh or frozen alternatives. Alternatives to BPA may not be safe. As the report pointed out, "retailers and brands could be replacing BPA-based epoxy with regrettable substitutes." That makes ditching canned foods the logical choice.

There is something else consumers can do, particularly those in California. Sign the petition by the California League of Conservation Voters urging Governor Jerry Brown to order the California EPA to "immediately withdraw" its proposal to delay the implementation of BPA warnings on canned foods. The petition also asks Governor Brown to let the May 11 deadline for BPA warnings stand.

[Editor's Note: If you want to eliminate unhealthy ingredients and chemical additives from your diet for good, click here to sign up for a Naturally Savvy Get Healthy Challenge.]
---
About the Author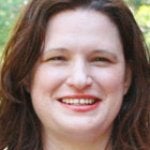 Gina-Marie is a freelance writer armed with a passion for healthy living and a degree in journalism. Hailing from the dry, sunny Central San Joaquin Valley, she hasn't let the heat fry her brain!