Vitamin D: Sunny Side Up, Please
Vitamin D, commonly referred to as the sunshine vitamin, helps the body maintain normal levels of calcium and phosphorus in the blood. Vitamin D facilitates absorption of calcium in the body to form and maintain strong bones. Recent research suggests vitamin D may also provide protection from a growing list of chronic diseases including hypertension and several auto-immune diseases. Other roles vitamin D plays in the body is currently under investigation:
Muscle strength: vitamin D improves balance and muscle performance thereby reducing the risk of falling.
Osteoarthritis: vitamin D's anti-inflammatory effects on cartilage look promising.
Gum disease: vitamin D suppresses inflammation that causes periodontal disease.
Cancer: vitamin D hinders growth of new blood vessels that feed tumors.
Insulin & Diabetes: preliminary evidence shows that vitamin D may positively influence resistance to insulin.
The term "Vitamin D" refers to several different forms of this nutrient. Two forms of vitamin D, important for humans, are: ergocalciferol (vitamin D2) synthesized by plants, and cholecalciferol (vitamin D3) synthesized by human skin when exposed to ultraviolet-B (UVB) rays, or consumed in one's diet.
Ergosterol is the basic building block of vitamin D in plants. When ultraviolet light from the sun hits the leaf of a plant, ergosterol is converted into ergocalciferol, or vitamin D2.
Cholesterol is the basic building block of vitamin D in humans. When UVB rays from sunlight reaches our skin cells, cholesterol is converted into cholecalciferol, or vitamin D3.
Both of these substances, ergocalciferol and cholecalciferol, are usually referred to as "pro-vitamin D". They are carried by the bloodstream to the liver, then the kidneys, as they are converted into fully active vitamin D, called calcitriol.
Who Needs Vitamin D and How Much?
The U.S. RDA/RDV for vitamin D is 400 IU. Most experts agree the current recommended intake is too low. Taking supplements of vitamin D, with or without calcium, increases the density of some bones including the hip. However, for vitamin D to help strengthen bones, it must be consumed in high enough doses.
Unless you're exposed to sunshine regularly, take a supplement. Plan to consume 1,000 IU of vitamin D a day. Vitamin D is usually included in multivitamins and is added to most calcium supplements. There is very little risk of overdose. It's safe to take well over 2,000 IU daily. Food sources of vitamin D include:
| | |
| --- | --- |
| Catfish, 85 g cooked | 570 IU |
| Sockeye salmon, tinned, ¼ cup | 480 IU |
| Sardines, canned in oil, drained, 1.75 oz. | 250 IU |
| Tuna, light, canned in water or oil, 3 oz. | 200 IU |
| Shrimp, 85 g cooked | 170 IU |
| Milk, 1 cup | 90 IU |
| Egg, 1 large | 20 IU |
---
About the Author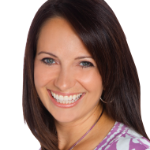 Lisa has been in her own practice for over 15 years and specializes in weight management. She teaches natural nutrition in both corporate and educational environments and is a shining example of someone who practices what she teaches.
Lisa is a nutritionist and educator specializing in weight management. After losing weight several years ago through a more natural diet and by improving her digestion, she committed to sharing her new-found knowledge and returned to school to study nutrition. Over the past decade, her Nu-Vitality Weight Program has helped employees at numerous corporations lose thousands of pounds. In addition, Lisa regularly consults for groups and individuals with unique nutritional needs such as police officers and athletes. Lisa has been featured on the Discovery Channel, numerous radio programs and is a contributor to various publications. Additionally, she teaches nutrition at multiple post-secondary schools, has taught natural food cooking workshops, and authored two books.