What to Look for When Choosing Gluten-Free Foods
"Have you tried the cupcakes from that great new gluten-free bakery around the corner?" one of my best friends asked me. While I tried to respond with similar excitement, I noticed a little sinking feeling in my stomach. This is because gluten-free replacements for our favorite baked goods are not necessarily better for our health than gluten equivalents. In fact, some have a higher glycemic load and could contain Scary Seven ingredients, so it is always important to read labels, even if a product is gluten-free.
If the glycemic load of a food is high, it will raise your blood sugar, which leads to weight gain and the possibility of developing diabetes and cardiovascular problems. William Davis, MD, author of Wheat Belly says, "Foods made with cornstarch, rice starch, potato starch, and tapioca starch are among the few foods that increase blood sugar even more than wheat products."1 To help you find out where some common foods rank, here's a list of glycemic index and glycemic load for 100+ foods.
The gluten-free trend has gained so much ground that it's practically mainstream now. It seems as though almost every other person has found that he or she is either sensitive to gluten or downright allergic to it and, as a customer, is swaying the actions of bakers, restaurants, and shopkeepers. To see if this influence has reached your neighborhood, check the menu at your favorite restaurant or take-out and you may find new gluten-free options.
We can all be affected, says William Davis, by the gliaden protein in wheat and other gluten-containing grains which triggers reactions that can result in intestinal permeability.2 If your intestines are permeable, they let through food particles that are too big and which your body thinks are invading substances. The protective response of your body to these substances can lead to allergies and autoimmune diseases.
Read more about leaky gut syndrome
Gluten sensitivity has become such an issue nowadays because we've given wheat and other grains too big of a place in our diets. Grains are popular because they are a relatively cheap form of carbohydrate with which to fuel our bodies. But now it's time to wean ourselves off some of them, and get more inventive with vegetables. If you really, really like grains, below is a list of some good gluten-free versions (the first two are actually seeds and the first three are very good protein sources too):
Quinoa
Chia
Brown rice
Buckwheat
Millet
Gluten-free recipe ideas: Steam a yam, cut lengthwise into bread-width slices, and place some cheese, tomato and lots of romaine lettuce in between two slices. Or similarly, try this Vegetarian Eggplant 'Sandwich' with Sprouts and Hummus or this Wheat-free Zucchini 'Pizza'.
Image: Rachel Kramer Bussel

References:
1William Davis. Wheat Belly 2011. Harper Collins. p82
2William Davis. Wheat Belly 2011. Harper Collins. p72
---
About the Author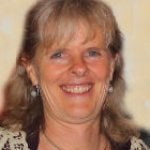 Sue Ansell is a holistic nutritionist and freelance writer. Sue loves to help people with good food choices, as making better choices helped her own body deal with eczema, digestion issues, improve her cardiovascular health, and lose weight.