Young Advocates Take Action Against GMOs
If you're overwhelmed by all the news lately regarding genetically modified organisms in our food supply, take solace in the fact that all kinds of people are stepping forward. Strong voices are ringing out to protect our future and to ensure that everyone has access to safe and fresh food. One such voice is that of Rachel Parent, a 13-year-old student, activist and all-around ball of positive energy.
When asked what inspired her to get involved in the GMO movement, she said, "Many years ago I became involved because I had to do a speech for my school. After researching several important and concerning topics I decided that the problem with GMOs was the most urgent and compelling since it affects every level of our ecosystem. The speech won me a medal. Later on, when California's Proposition 37 support was needed, I saw it as the perfect opportunity to not only offer all of our support to California, but also to alert Canadian children about the urgency of this problem here at home. This prompted me to organize a GMO Kids Right to Know rally in Toronto."
Perhaps the most inspired message from Rachel however, is aimed towards its deliverance to young children all around the world. When asked what message kids should take away from this, she plainly stated, "They need to know the truth. It bothers me that if the truth about GMOs was expressed by the media, many of today's children and even unborn children would be so much healthier. Children need to learn to read labels and become smart about what they eat. They need to know that GMOs can cause serious health issues and even visible problems like acne, allergies, obesity, and even autism. I know that children love to learn and that change is possible. I know it because when I go to speak at schools, they tell me how proud they feel about eating better now and how much they love teaching other kids to eat better too."
When asked about her vision for the future with regards to GMO's, she continued, "As long as we continue to consume GMOs the problem will become almost irreversible, affecting even organic food. I feel that it is very important now to work at informing everyone as quickly as possible. My wish is that GMOs will be labeled, creating more awareness, and leading to a reduced consumer demand for foods containing GMOs. I would like to know that our future is safe and in perfect balance with nature, with plenty of fresh, local organic farming to supply everyone. Thank you for your support and for providing me with an interview opportunity to share my views and the Just Label It! campaign with everyone."
While they say children are our future, perhaps it would more accurate to say children make our future. Don't you think it's about time we start to follow their lead? If you'd like to get involved, you can check out Rachel's website GMO News by clicking here!
Photo Credit: Rachel Parent
---
About the Author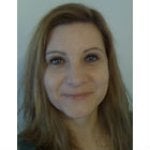 Eleanor Healy is a writer with a passion for holistic health. As a Registered Holistic Nutritionist (RHN), Reiki Master/Teacher and former Child and Youth Care worker, she spent many years navigating the choppy waters of burnout and trying to stay balanced in a demanding world. Her mission is to offer practical tips and techniques from her own trial and error process, so that you can live your best life! Follow Eleanor on
Facebook
and keep in touch with her at
health@trulyme.ca
.