Natural First Aid Essentials for a Happy & Healthy Summer
By Naturally Savvy
Your family's fun in the sun doesn't have to end because of warm weather nuisances like sunburn, bruises, blisters, muscle aches or bug bites. You can keep your family's first aid kit stocked with natural summer essentials like
Boiron's
homeopathic
Arnicare®
and Calendula medicines. These multi-purpose medicines are available in easy-to-apply topical forms such as gel, cream, lotion or ointment. The moisturizing creams and lotions are best for more sensitive skin. The gels are refreshing and quickly absorbed. The ointments remain on the skin longer and are best for conditions that take longer to heal like sprains and chapped hands. To help you decide when to use Arnicare or Calendula when dealing with common minor summer injuries, here are seven tips from Boiron pharmacist Christophe Merville, DPharm.
1. Sunburn
The mid-afternoon sun can turn exposed skin tender and red even with precautions like sunscreen, a hat or an umbrella. Calendula Cream or Lotion, made from Calendula officinalis, a Garden marigold, can help moisturize while healing sensitive burned skin.
2. Bruises
Arnicare Cream, made from Arnica montana, a mountain daisy, can relieve bumps and bruises from outdoor activities and falls. Use the cream on sensitive areas such as the face, but never on an open wound. Also, women who love summer fashions but bruise easily will appreciate that the cream can reduce unsightly bruise discolorations on exposed legs and arms while providing a moisturizing effect.
3. Blisters
If a blister should arise from wearing new summer sandals, do not pierce it. This exposes the skin to infection. Most blisters heal naturally but for a speedier recovery, apply Calendula Ointment to the blister after cleansing the area, and cover it with a band-aid. Applying ointment to the area before wearing shoes helps keep the skin supple and lubricated, therefore reducing the risk of getting blisters.
4. Muscle Aches
Kids of all ages who engage in summer sports like cycling, beach volleyball, tennis and surfing will benefit from Arnicare Gel. Seasonal gardening enthusiasts also rely on the non-greasy gel because it absorbs quickly into the skin and provides cool, soothing relief.
5. Barbeque Burns
Small burns that occur around the grill may need more time to heal than minor sunburn. Use Calendula Ointment because it adheres to the skin longer for prolonged action. Immediately apply ice or cold water to the burn to reduce damage to the tissues and the pain.
6. Dried Out Skin
Our skin can be exposed more to the elements during warm weather than during cold. Rub Calendula Cream into cracked heels caused by open shoes, and apply Calendula Ointment to chapped lips dried out from the sun, convertible rides and chlorinated pools.
7. Bug Bites
Calendula Gel can provide cool and soothing relief from stinging skin irritations. Apply a thin layer to the area where the bite or sting occurred three times a day or as needed.
---
Click here for more information on Arnicare and to save a $1 on your next purchase.
Click here for more information on Calendula and to save $1 on your next purchase.
---
By
Naturally Savvy
|
June 26, 2013
About the Author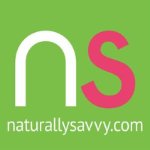 Naturally Savvy