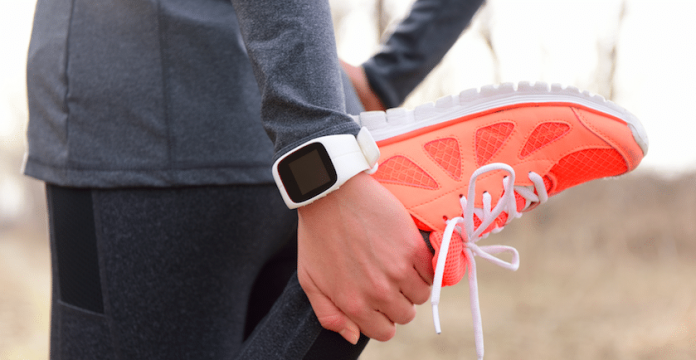 While it seems like almost everyone has a fitness tracker or app on their phone now, a new study shows health technology can do more than just count steps-it could even save a life.
A recent study by Memorial Sloan Kettering had cancer patients report symptoms online via tablet, phone, or computer over seven years. Patients were asked to report on pain and other symptoms, and their doctor was immediately notified via text message if something was wrong. Thanks to this intersection of technology and health, the patients saw a 16% increase in quality of life, they visited the emergency room 7% less often, and they were able to remain on chemotherapy two months longer. They also lived on average five months longer-better than the benefits of most cancer medication.
In Alberta, the heart rate monitor on the Apple Watch tipped off a 63-year-old man that he was having a heart attack. He credits the device with saving his life. In addition to potentially life-ending incidents like a heart attack, wearable tech can contribute to our overall health and wellness. "Fitness trackers are a great tool for heart health," according to Johns Hopkins cardiologist Seth Martin, M.D., M.H.S. "Being more active and changing your habits is important, but it can be difficult. Tracking likely helps a lot of people when combined with a clear goal to shoot for."
Read more about living a heart-healthy life
Finding Tech that Fits Your Life
The most important thing when it comes to fitness trackers or other health tech is to find something you'll keep at. Consider your goals, commitment, and lifestyle before purchasing any new gadgets. Wearable technology isn't one size fits all.
If you're looking to:
Increase how many steps you get each day a pedometer might be the best option for you.
Track activity and steps consider a fitness tracker like Fitbit or Up. You can also monitor sleep, log food and water intake, and sync the devices to other apps.
Track activity and lower stress Bellabeat's Leaf has breathing exercises and tracks your monthly cycle as well.
Improve your performance a heart rate monitor can help ensure you're training properly.
Track activity, heartbeat, and stay connected a smartwatch like the Apple Watch or Pebble is the one-stop-shop you're looking for.
You can also explore the many apps that don't require wearable technology but can still improve your health. My Fitness Pal, Lose It, and Simple Habit are just a few that have free and premium options to fit your goals and budget.
Read more about 7 ways technology can make you healthier
While health technology can go a long way in helping us meet our goals-and in some cases, even save lives-they won't put in the work for us. So however you're tracking, lace up and get moving!