EPA's New Honey Bee Protective Labels Not So Great
The Environmental Protection Agency (EPA) announced in August new labels designed to protect honey bees from neonicotinoid pesticides. The labels prohibit the use of some neonicotinoids where bees are present. Sounds great? Actually, they do little to really protect bees since they lack real enforcement. Millions of Americans petitioned the EPA to take action to protect honey bees. Despite all the appeals to the EPA to rescind its approval of neonicotinoids, it has yet to respond. The agency's current review of neonicotinoids is not scheduled to be completed until 2018. Yet, European countries have already taken action against neonicotinoids to protect honey bees.
The labels "fail to establish truly meaningful protections," according to Pesticide Action Network North America (PANNA). The advocacy group cites several reasons why the labels will not really protect honey bees. Namely, the labels do not address the main route of exposure which is through pre-treated seeds. Unfortunately, neonicotinoid pesticides permeate the plant and are commonly applied as seed coatings.
"While it's good to see movement from EPA, the new labels do little to address the problem of bee declines. EPA's labels fail to acknowledge the unique properties of systemic, persistent neonicotinoid pesticides and are practically unenforceable," said Paul Towers, PAN's media and organizing director. "EPA's efforts will only make matters worse by giving a false sense of acceptability for the use of these bee-harming products."
Colony collapse disorder and neonicotinoids
Many, many honey bees have been dying globally since the mid-1990s. The phenomenon has been dubbed "colony collapse disorder" or CCD. Every year commercial beekeepers report annual losses of 29 to 36 percent. Introduced in the 1990s, neonicotinoids are toxic to honey bees, even in very low doses. They are widely used on over 140 crop varieties as well as on termites, as flea treatments, and on lawns and gardens. They are the fastest growing class of synthetic pesticides in history.
Honey bees are very important to the food supply and to the economy. Of the 100 crops that provide 90 percent of the world's food, over 70 are pollinated by bees. In the U.S., the economic contribution of honey bees is valued at over $15 billion.
Congressional bill introduced this summer to protect pollinators
In July, a congressional bill was introduced which would put a moratorium on neonicotinoids. The bill, dubbed Save America's Pollinators Act, would require the EPA to pull neonicotinoid pesticides off the market until they are fully reviewed by independent scientists and proven safe for pollinators.
There is something you can do to to help protect honey bees. Sign PANNA's petition which asks the EPA to make protecting pollinators a priority. Then sign the petition created by advocacy group Beyond Pesticides in support of the congressional bill.
Read more about the health benefits of honey
Photo Credit: Treesha Duncan
---
About the Author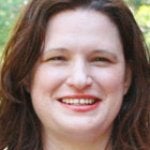 Gina-Marie is a freelance writer armed with a passion for healthy living and a degree in journalism. Hailing from the dry, sunny Central San Joaquin Valley, she hasn't let the heat fry her brain!