EpiPens, Food Allergies, and the Cost of Saving Lives
For some people with food allergies, exposure to even minute amounts of an allergen can be deadly unless they get a life-saving injection of epinephrine. Imagine having a child who has such allergies and being unable to afford the epinephrine auto-injectors to save his life in the event of a severe allergic reaction. More and more parents are being placed in this situation because of the outrageous rise in cost—more than 450 percent since 2004—of EpiPens, which are produced by Mylan, a company that holds a virtual monopoly on the product. The other side of the story concerning epinephrine is food legislation that contributes to the need for these injections. First, however, let's look at the high cost of EpiPens. Cost of EpiPens A package of two EpiPens can cost consumers at least $600 and often more in the United States, yet the cost of the drug inside is only a few dollars. (Prices in Canada and other countries can be 65% less or better.) For families with high-deductible insurance plans, this typically means the devices must be paid for out-of- pocket. The other bad news is that these devices expire after one year, so parents need to shell out the money annually. For someone like Vialet De Montbel of Troy, Virginia, the $1,212 cost of the EpiPens for her son, who has a severe milk allergy, put her in "absolute shock." Ms. De Montbel left the pharmacy without the EpiPens, but she did learn something promising the next day at her doctor's office. For about $20, she could purchase regular syringes and glass ampules of epinephrine from a pharmacy and have the syringes filled at a doctor's office. Although these syringes last only three months, when you do the math, the savings is significant.
Syringes vs EpiPens In fact, more and more emergency medical responders and public health agencies across the United States are turning to the syringe approach to administer epinephrine because of the huge cost savings. Use of the syringes does require some training, whereas the EpiPens do not. Dr. Cary Sennett, president and CEO of the Asthma and Allergy Foundation of America, which has business ties with Mylan and which strongly urges use of the EpiPen rather than the syringes, noted that the EpiPens are "fast, you don't need to think, [and] it provides a measured dose." However, syringes may be an option for some patients and their families. Florida allergist Dr. Richard Lockey, a professor at the University of South Florida, noted that about 16 percent of his patients elect to use the syringes, which he says are "99 percent as good" as the EpiPens. If the high costs and Mylan monopoly continue (although there have been attempts to introduce generics to the market, so far they've been unsuccessful), more parents and patients may turn to syringes or purchasing their epinephrine from outside the United States. EpiPens & Food: A Critical Connection The prevalence of food allergies is rising, with experts saying 10 percent or perhaps more of the population is affected. One thing compounding the food allergy dilemma is the lack of GMO labeling. If consumers don't know what they are eating, they can't accurately identify which substances may cause them an allergic reaction nor can they safely avoid substances they know can cause them harm. But it's not the lack of GMO labeling alone that is of concern when it comes to food allergies. According to a Harvard University report: "As different individuals can be allergic to different foods, the major risk of food allergy comes from unwitting ingestion of the allergen. Therefore, it will be helpful for every consumer to know the exact composition of their food, where it is genetically modified or not. Mandatory labeling of GMO ingredients, which has been required by law in the EU but not the US, could help consumers identify the potential allergens and facilitate the recall process, if necessary. However, unless it involves common allergens such as gluten and peanuts, the labeling of even non-GMO food is often inadequate." Read about the dangers GMOs pose to children's health The American public is being held hostage by the food industry and food legislation. The issue of knowing exactly what is in our food and beverages is more than a matter of health; it is a matter of life and death. Individuals with food allergies who are fully informed about the ingredients in their food can make safer choices, which in turn could reduce the need for epinephrine injections and a better quality of life. On August 22, 2016, two US senators on the US Senate's Judiciary Committee asked the Federal Trade Commission to investigate the dramatic price increases for EpiPens. So far, in its defense, Mylan posted in an email that nearly 80 percent of individuals who have commercial insurance and who use a savings card can get the medication for free. However, this still does not justify the tremendous rise in prices nor the fact that many people do not meet the requirements pointed out by Mylan. Again, consumers are being held hostage, this time by a pharmaceutical company that is price gouging. You are urged to contact your legislators and ask that this injustice be resolved and that all foods—GMOs and non-GMOs—be labeled accurately. READ MORE: Not Losing Weight? It Could Be Due To A Food Allergy or Sensitivity Sources CBS News. Rising cost of potentially life-saving EpiPen puts pinch on families. 2016 Aug 16 Fox News. US Lawmakers press Mylan on Epipen price increases. August 23, 2016 Harvard University. Nothing to sneeze at: the allergenicity of GMOs Kulis M et al. Diagnosis, management, and investigational therapies for food allergies. Gastroenterology 2015 May; 148(6): 1132-42 Stat News. High price of EpiPens spurs consumers, EMTs to resort to syringes for allergic reactions. 2016 July 6
---
About the Author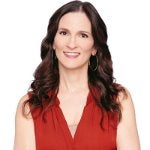 Founder & Chief Passionista at NaturallySavvy.com. See my full bio here.