Facebook Live with Special Guest Lauren Millman: Food and Mood
Lauren Millman joined us Live on Facebook and we had a great conversation about food and mood.
Savvy Takeaways:
Understanding and knowing your triggers.

Organizing yourself for success.

Foods to eat for emotional stability.

Natural ways of coping with emotions.
Savvy Quotes from Lauren Millman:
"When we feel stressed, first off we want to feel comfort and food is such an large part in our lives. The first place we go to is food."
"It's what I call front loading. Let the people around you know how you are feeling. You are being preemptive. We need to reprogram ourselves to rename and reframe."
"Commit to the commitment of. For example, I commit to the commitment of not having any food past 9 PM."
"Set yourself up for success. Some of you are going love me and some of you are going to hate me for saying this but, don't bring it into the house."
"It's not emotionally healthy to take everything out of your diet because then we want more, everything in moderation."
"Give to give. That's giving to give without the expectation of getting back."
---
Lauren Millman has been in Private Practice since 2004 as Marriage and Family Counsellor, Mental and Emotional Health Practitioner, and Parenting Specialist, to Individuals, Couples, and Families. She is an International Best Selling Author, and contributor and feature to many well-known publications such as The Toronto Star, The Village Post, and Brazenwoman, and PinkandBlue North America. Lauren has been featured on RogersTV, The Mediation Station, and SiriusXM, and continues to appear regularly on TV and in media, and is the recipient of the 2014 Woman in Leadership Award for her contributions to Women and Community by the IWLA. Lauren has offices in Toronto/York Region, and is currently accepting new clients.
Social Media: Facebook: www.facebook.com/laurenmillmancounselling Instagram: laurenmillmancounselling Website: www.laurenmillman.com Twitter: @wordsarentcheap
---
About the Author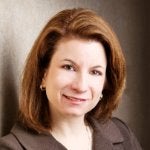 Lisa Collins is the Marketing Manager at NaturallySavvy.com and a Registered Holistic Nutritionist with a passion for food and a healthy lifestyle. She loves creating new and healthy recipes to nourish her two active boys and is an avid reader. You can find her on twitter @lisacollinsrhn.