Glyphosate Found In 14 Popular Beer Brands From Germany
By Naturally Savvy


Last week, the Munich Environmental Institute (Umweltinstitut München) released shocking results of testing competed on 14 of the most popular beers sold in Germany.
The herbicide glyphosate, a probable carcinogen was found in all of the beer tested!

Read more: Monsanto's Round-up Linked to Cancer

In 2015 the World Health Organization's cancer agency IARC declared that glyphosate is a probable human carcinogen.
The German Brewers' Association admitted that low residues of the probable human carcinogen glyphosate could not be prevented, because "the herbicide is now found virtually everywhere after decades of use in agriculture". The association called the study "not credible."

Germany's farm federation says that malt derived from glyphosate-sprayed barley has been banned, although the group admits that glyphosate could have been used on farms before it was banned, and that the soil could possibly still contain traces of the glyphosate.
The Bremen office of Anheuser-Busch, the brewery giant, said that the amounts of glyphosate found in beer did not pose a threat to consumers. They cited a bill of health issued by Germany's Federal Institute for Risk Assessment (BfR). In a statement, the Institute said: "An adult would have to drink around 1,000 liters (264 US gallons) of beer a day to ingest enough quantities to be harmful to health."
However, exposure to hormone disrupting chemicals, like glyphosate, in small doses repeatedly over time may have devastating effects on our health.

Read more: The 12 Worst Hormone Disruptors in Your Body
"A study from March 2015 stated that the health costs to the European Union of hormone hacking chemicals is over $150 Billion per year! The study stated that lower IQ, adult obesity and 5% or more of autism cases are all linked to exposure to endocrine disruptors."
Read more about this story here:
Sources:
naturalsociety.com Glyphosate Herbicide Found In 14 Popular Beer Brands From Germany
sustainablepulse.com German Beer Industry in Shock Over Glyphosate Contamination
---
By
Naturally Savvy
|
March 11, 2016
About the Author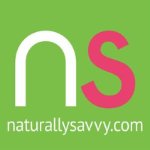 Naturally Savvy